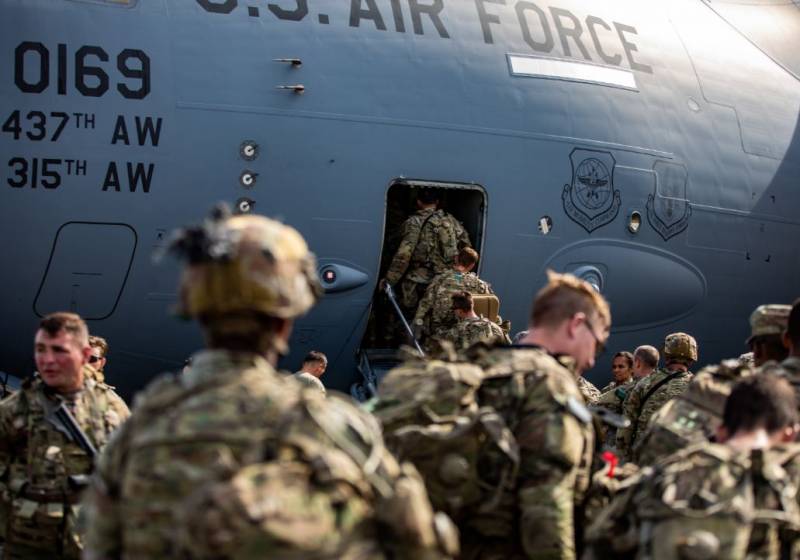 On Monday, the US Department of Defense announced that up to 8500 troops have been ordered to prepare to deploy either alongside NATO forces or as a unilateral response. As Pentagon spokesman John Kirby noted, all units preparing for dispatch have the necessary logistics, medical and
aviation
support. The Pentagon has designated units ready to be sent to Eastern Europe due to the situation in Ukraine.
Units ready to deploy to Eastern Europe include the 82nd Airborne Division from Fort Bragg in North Carolina, the 101st Airborne Division from Fort Campbell in Kentucky, and the 4th Infantry Division from Fort Carson. in Colorado. Also on high alert are troops at Davis-Monthan Air Force Base in Arizona and Wright-Patterson Air Force Base in Ohio, Robins Air Force Base in Georgia.
The US 82nd Airborne Division includes a rapid response force that was recently used to secure evacuations at Kabul Airport in Afghanistan. Then the American paratroopers were quickly deployed to Afghanistan and provided protection for the withdrawal of troops and the evacuation of some Afghan citizens from the Kabul airport.
Many units were periodically sent to Europe as part of the rotation. For example, in 2017, the 3rd Armored Brigade Combat Team, 4th Infantry Division sent 3500 troops to Europe, 87
tanks
and 144 Bradley fighting vehicles. It was the largest deployment of troops since the collapse of the Soviet Union. The division's servicemen were in Poland, Estonia, Latvia, Romania and Bulgaria.
At the same time, Kirby did not elaborate more specifically on the units that are preparing to move to the east of Europe. He allowed the possibility of an additional order for other units, which are based both in the United States and at American military bases outside the country.