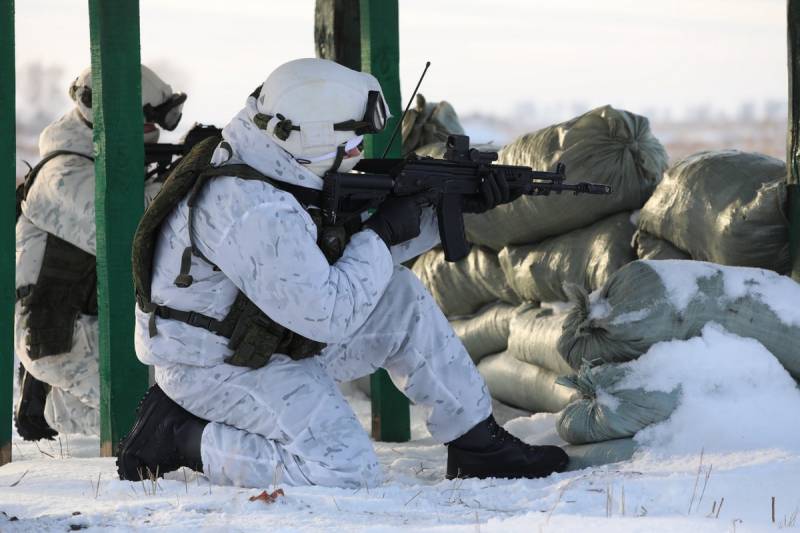 Illustrative photo. Exercises of the RF Armed Forces
In Ukraine, they continue to discuss the topic of a possible "start of the offensive of Russian troops" at various levels. At the same time, it is noted in various political and political circles that if NATO (specifically, the United States) does not help Ukraine militarily, this will lead to its defeat. A frequently cited example is Russia's operation to force Georgia into peace, also known as the Five Day War. Ukrainian experts say that there can be only one difference: if in August 2008 the Russian army was stopped by political decisions, preventing it from entering Tbilisi, now "it can be allowed to reach Kiev and change the Ukrainian government to a pro-Russian one."
All these reflections are taking place against the backdrop of statements by Russian officials that Russia is not going to fight against Ukraine. However, the fear of the Ukrainian elites has such big eyes that the topic is constantly being discussed.
The opinion of a certain part of the power structures is expressed by the head of a major sociological service, Viktor Nebozhenko. According to him, "if the Russian army succeeds in capturing Ukraine, then this will be a loss not only for Ukraine itself, but also for the United States":
It will also be a defeat for the entire West. In the world, the effect of the defeat of Ukraine and the West in Ukraine will be much stronger than the flight of US troops from Afghanistan.
According to a Ukrainian sociologist, "if the Russian army wins in Ukraine, it will become clear to the whole world that the United States has failed to defend the country." Nebozhenko, seeking to exert some pressure on American representatives, adds that then "the world will ask the question: if the United States could not protect Ukraine, how are they going to protect Europe and Taiwan? .."
According to Viktor Nebozhenko, NATO "in the event of the victory of Russian troops in Ukraine" will face an unenviable fate - this organization will at best remain only a formal "organization of generals who are not able to defend Europe." There will be no real consolidation of the forces of the alliance on any of the serious security issues, separate armies will remain separate.
At the same time, the director of the Ukrainian sociological service believes that only Germany can win in this regard, and all the countries of Eastern Europe will lose.
Against such a background, telephone conversations between Biden and Zelensky are being discussed in Ukraine. It is noted that they can hardly be called constructive. First of all, the reason for this outcome is Biden's refusal to give Kiev guarantees of joining the North Atlantic Alliance. Apparently, Kiev continues to believe that NATO will win if Ukraine is admitted to the alliance, constantly declaring that it is at war with the Russian Federation.