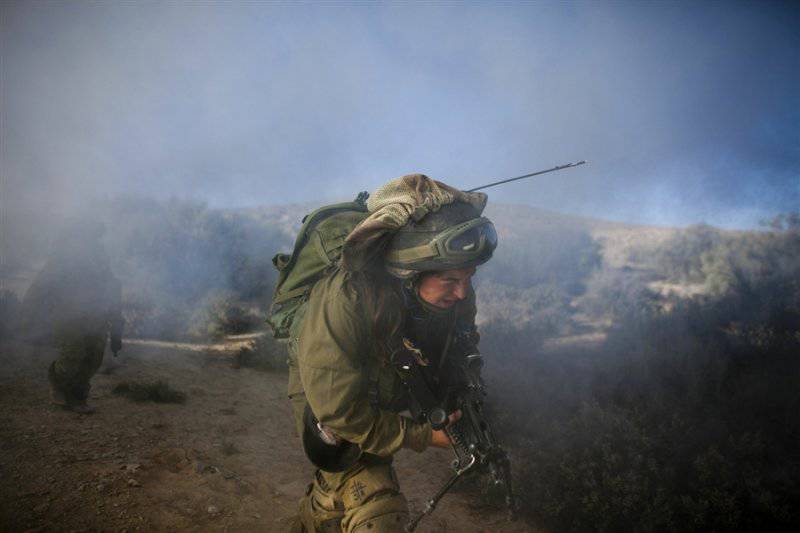 September 21, on the Israeli-Egyptian border, fighters of the Karkal unit, two thirds of which are women, killed a group of terrorists who had killed an Israeli soldier a little earlier.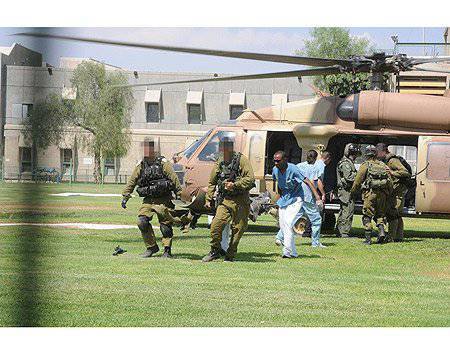 The wounded fighter is taken to hospital
According to the news agency ynet, the attack occurred on the border with Egypt, in the area where work is underway to build a security fence. A group of terrorists taking advantage of a group of African refugees as a cover opened fire on the soldiers guarding the Israeli-Egyptian border. According to reports, refugees, numbering about 15 people, approached the fence.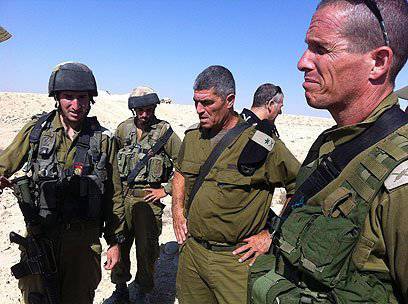 Commander of the Southern Military District Tal Rousseau on the site of the terrorist attack
The gunners (according to ynet, it was their unit) went down to the refugees in order to give them water. At this point, the gunmen opened fire. Private Nathaniel Yaalomi died on the spot, his colleague was injured moderately. The unharmed fighters returned fire, destroying one of the terrorists.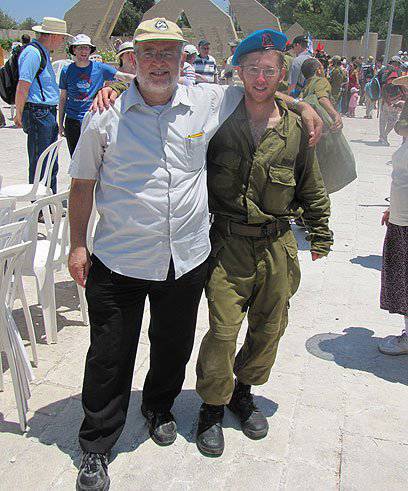 Nathaniel Yaalomi with his father. After the death, Private Yaalomi was promoted to the corporal
Almost immediately, the fighters of the battalion arrived at the scene, the overwhelming majority in which were women. The soldiers opened machine gun fire on the remaining militants, and, in the course of the attack, killed both of them. On one of the terrorists worked the belt of a suicide bomber and one of the fighters was injured (from mild to moderate severity).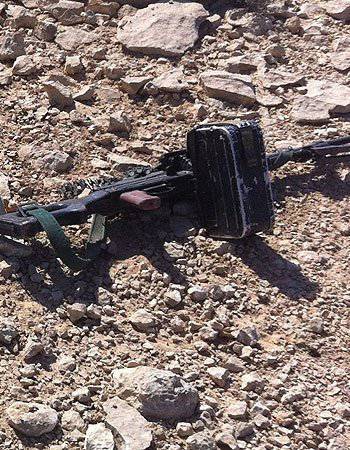 Machine gun of one of the terrorists
According to the information provided by the IDF press service, the militants were well armed, including machine guns, AK assault rifles, grenades and unloadings. "They prepared for a long time and thoroughly," Ynet quoted the words of the spokesman for the Israel Defense Forces, "but they were destroyed within a quarter of an hour after the attack." The report specifically states that the militants were dressed in civilian clothes. To which group they belong at the moment is not known.