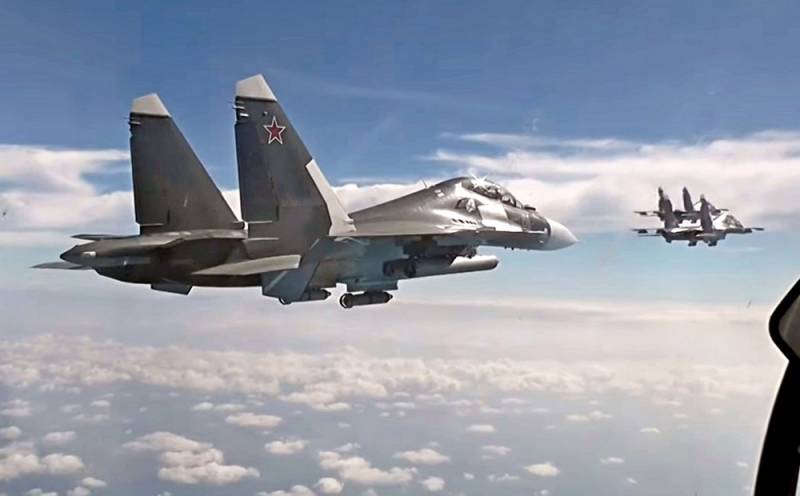 A flight of Su-30SM2 multirole fighters entered service with an air regiment stationed in the Kaliningrad region. This was reported by the press service of the Western Military District.
According to the report, four Su-30SM2s landed at the airfield in Chernyakhovsk, Kaliningrad Region, the aircraft became part of the mixed aviation regiment of the naval
aviation
Of the Baltic
fleet
. It is noted that the fighters were received by the engineering and technical staff of the regiment at the Irkutsk aircraft plant, after which the crews flew to the Kaliningrad region. Previously, the crews of the new fighters underwent appropriate training.
The Irkutsk Aviation Plant has produced the first batch of Su-30SM2 multi-role fighters, the press service of Irkut Corporation PJSC reported. At the same time, it was announced that all aircraft were intended for naval aviation of the Russian Navy.
Last summer, sources in the military department reported that the Baltic Fleet would receive a batch of Su-30SM2, the new fighter should replace the obsolete Su-27 in naval aviation. The new Su-30SM2 can serve as both a fighter and an attack aircraft, delivering strikes against land and sea targets.
Defense Minister Sergei Shoigu announced the conclusion of a contract for 21 Su-30SM2 fighters in 2020. The Su-30SM2 fighter is maximally unified with the Su-35. It should receive the AL-41F-1S engine and the Irbis radar, improved avionics, electronics and an expanded arsenal of weapons.
However, as specified, the delivered fighters belong to the first stage of modernization with an expanded arsenal of weapons and improved combat capabilities. They did not receive the AL-41F-1S engine. Testing of the variant with the new power plant should be completed only by the end of 2023.