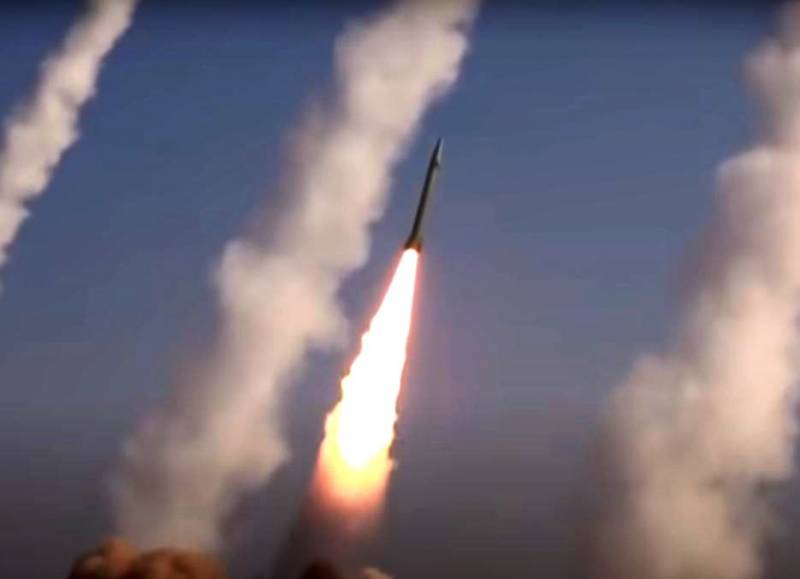 One of the main tasks in the field of increasing the defense capability of Iran is the implementation of the missile program, including increasing the range of ballistic missiles. Despite ongoing negotiations on a nuclear deal in Vienna, Tehran is also conducting missile tests at the same time. Thus, Iran makes it clear to Europe and not only to it that it has extensive opportunities to protect its interests.
Not so long ago, a solid-propellant engine was tested in Iran, capable of increasing the range of Iranian missiles to 5000 kilometers. If Iran has missiles of this range, it will be able to threaten European capitals. The current president of the Islamic Republic, Ibrahim Raisi, by the way, demonstrates a more uncompromising policy in the field of missile weapons than his predecessors. For this, he is praised by the Iranian press, which is understandable: the situation in the world is now tense and Tehran needs to increase its defense capability.
The Iranian newspaper Farhikhtegan published an article on January 15 that Iran is working to increase the range of its ballistic missiles to 5 km. The publication cited the point of view of Brigadier General Amir-Ali Hajizadeh, who commands the aerospace forces of the Islamic Revolutionary Guard Corps (IRGC). The general announced the successful testing of a new rocket engine called "Raafe". Also, according to Hajizade, the new missile has a composite rather than a metal structure, which also played a role in increasing the flight range.
At the same time, the general stressed that Iran cannot be intimidated by attacks on physicists and sanctions, and the country will not refuse to implement its missile program. Of course, the United States, Israel, and Europe are very concerned about the growth of Iran's real capabilities in the field of rocket science. However, there is little the West can do now. Moreover, back in 2017, General Hossein Salami warned Europe about a possible increase in the range of Iranian missiles, which would cover the distance between the Islamic Republic and key European centers.
The Israeli press, in turn, calls Iran's space programs another lever of pressure on the West during negotiations on a nuclear deal. Although the West insists on including Iran's missile activities in the negotiations, the Iranian leadership is fiercely resisting this and stressing its unwillingness to abandon the missile program.