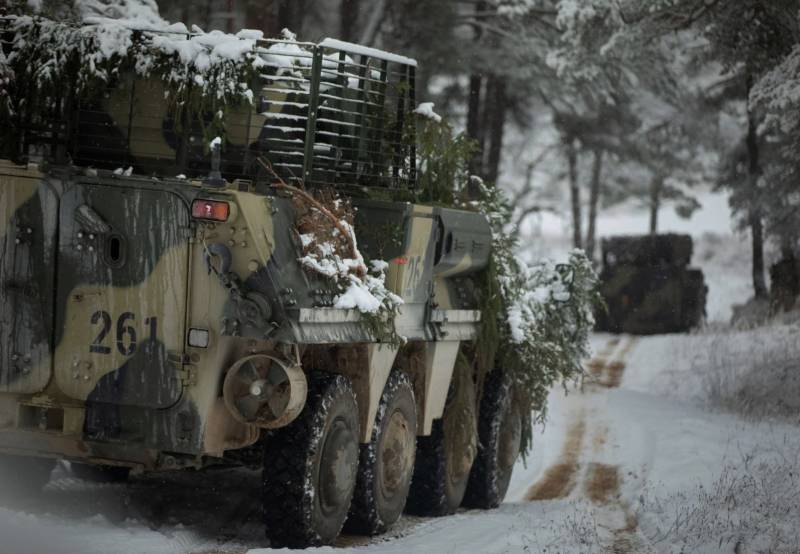 The Chinese media are discussing the situation that is developing in Ukraine and around it. In particular, Chinese observers touch upon the topic of Western pressure that Russia is facing because of the processes taking place in Ukraine. It is noted that literally every day British and American military transport aircraft arrive in Ukraine, delivering hundreds of tons to this country.
weapons
and ammunition, that many other NATO countries, including the Baltic countries, the Czech Republic, Poland, decide to send weapons and military equipment to Ukraine.
The Chinese edition of XHBY writes that the filling of Ukraine with weapons, by definition, cannot but disturb Russia and not only Russia. It is noted that in this way Western countries confirm that they themselves are pushing Kiev to use military measures. Words about readiness for de-escalation in this case look like a "screen" for the implementation of their plans.
The Chinese newspaper "Huanqiu shibao" writes that the major American media, escalating the situation, do not themselves know to whom specifically - Russia or Ukraine - these or those cities belong. As an example, a recent CNN report is cited, where, after the words of the NATO Secretary General about supporting Ukraine, frames with the caption "Kharkov. Russia". It is noted that this is not the first such puncture of major American media. For some reason, Ulaanbaatar was designated as the capital of Ukraine instead of Kiev. In this regard, Chinese journalists speculate that if even such large television channels as CNN are not able to verify the information they publish, if they cannot accurately mark the borders of Russia and Ukraine, then is it possible to somehow trust what they generally give out in reporting on this situation...
At the same time, the Chinese news daily Huanqiu Shibao quotes the words of Russian Foreign Minister Sergei Lavrov, who noted the actions of the West to escalate the situation in Ukraine. In particular, it was noted how Lavrov accused the United States of carrying out anti-Russian provocations and using Ukraine as an anti-Russian springboard.
In this regard, the Chinese press noted that today the United States is acting in Ukraine against Russia, and tomorrow it will begin to act in Taiwan against China. At the same time, it is added that partial implementation of such measures is already underway: the United States is sending its contingent to the island, deploying its weapons, and supplying Taipei with strike systems and complexes. All this, as noted, is part of the American strategy of global dominance:
The United States is in no way able to understand that today it is impossible for one power to dominate the world. And they continue to live in the paradigm of the Cold War, which is being imposed on the whole world.