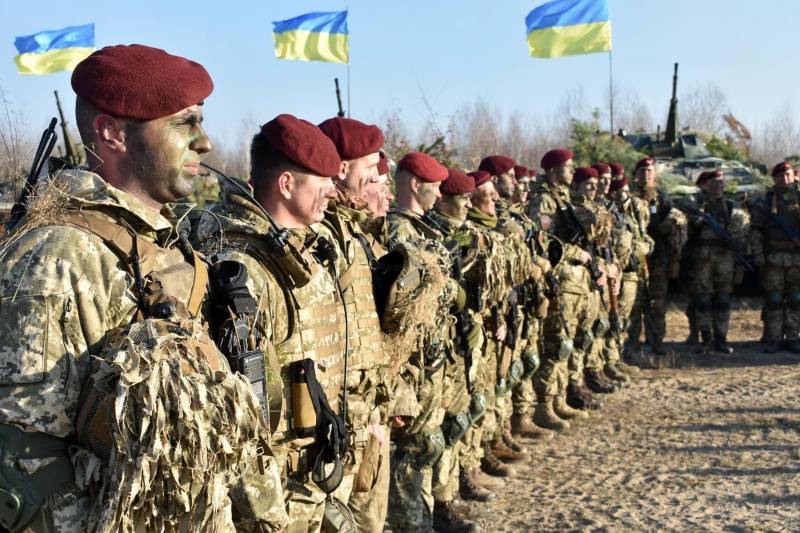 Ukraine is in limbo, being in a "buffer zone" between Russia and Europe. Acceptance of Kiev into the "Western family" will allow the country to irrevocably break out of the "tenacious grip" of Moscow.
This opinion is expressed on the pages of the Polish edition of Gazeta Wyborcza, while the author is not worried about the possible reaction of the Kremlin to the actions of the West in relation to the square. According to him, the EU is already accustomed to many conflicts on its periphery, which are in a frozen state: to the situation in Cyprus, Kosovo, Transnistria. According to him, a similar fate awaited Ukraine, but the deployment of Russians near its borders attracted increased attention to this state.
As noted in the publication, the square is of interest in the West only when it is covered by popular unrest or an armed conflict is brewing, the rest of the time it is in the "information hole". At the same time, Moscow does not stop actions aimed at changing the government in the country; if the Kremlin fails to achieve this, then it is ready to move on to a forceful solution to the problem. Even if such a scenario can be avoided, this will not reduce the degree of tension.
Ukraine must become part of the West
- calls the Polish observer, believing that only in this way can "tear the country from Russia."
According to him, in order to realize this goal, it is necessary to spare neither effort nor means. For an independent that cannot become a member of NATO, the Swedish model of cooperation with the alliance is quite suitable - Stockholm officially maintains a neutral status, but has close ties with the North Atlantic Alliance.