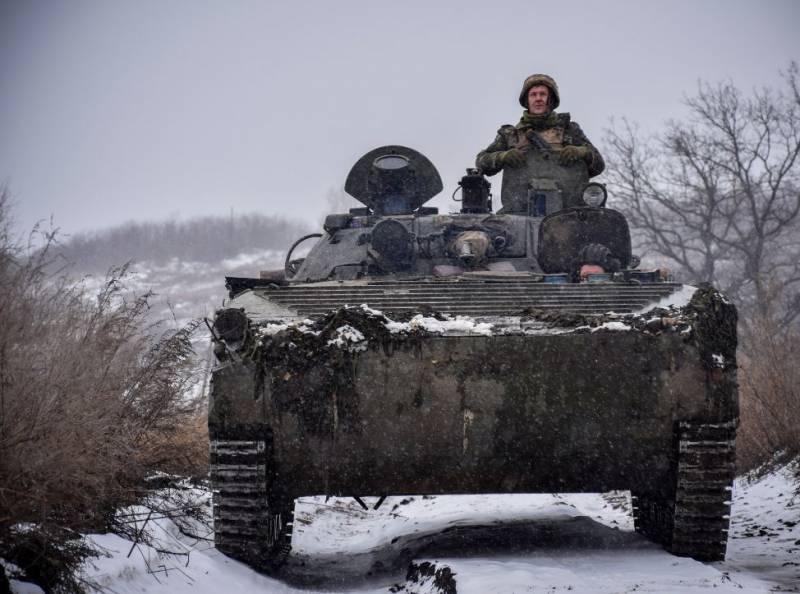 The Western press recorded the transfer of military units of the Armed Forces of Ukraine to the Chernobyl zone. It is obvious that in Kiev they fear a Russian invasion of the area, which is still radioactive. It is possible that Kiev's fears about the Chernobyl zone are related to the fact that it is through it that the shortest route from Russia to the Ukrainian capital passes.
The Ukrainian military is currently patrolling the streets of the abandoned Chernobyl and other settlements in the area. In addition to small
weapons
, they carry equipment for detecting radiation. The main task of the Ukrainian military in this region is not to repulse Russian aggression, but to detect any signs that could indicate an "invasion of Russian troops on the territory of Ukraine."
Meanwhile, back in 1986, when the united Soviet Union still existed, it was hard to imagine that the children of the liquidators of the accident at the Chernobyl nuclear power plant, and even the liquidators themselves, who are younger, would turn out to be almost enemies. Now, in the area of ​​the Chernobyl disaster, the Ukrainian military is seriously preparing to repel the invasion of the Russian army.
The civilian population of the territories adjacent to the Chernobyl zone has its own point of view on this issue: they are perplexed what politicians have done to the Ukrainian people. True, in interviews with journalists, locals say that they do not understand what they are destined to die from - from radiation or as a result of hostilities. Although the territory of the Chernobyl zone itself is, to put it mildly, not very favorable for the passage of a large number of troops, the Ukrainian authorities seem to be considering the most fantastic scenarios regarding the start of a Russian invasion.
Recall that the Russian Federation denies any aggressive plans towards Ukraine. Information about the upcoming invasion is spread by Western and Ukrainian media in order to maintain panic and incite hatred towards Russia both in Ukraine and in European countries.