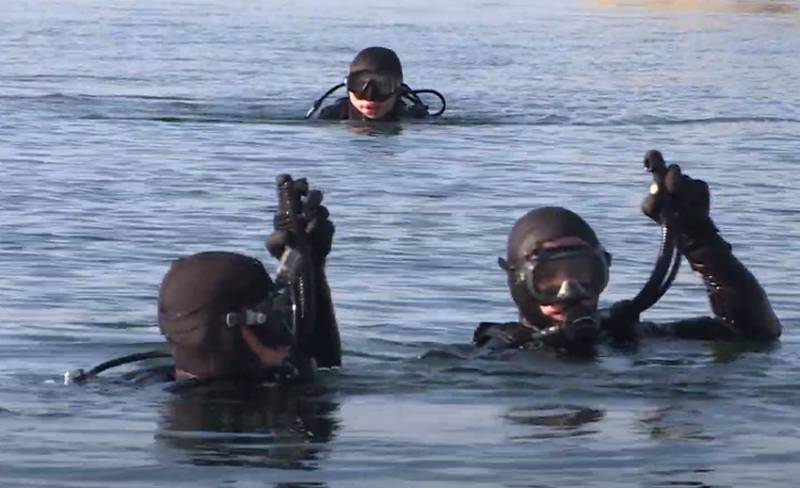 The authors of the concept presented in the journal "Military Thought" proposed to apply a new system for combating enemy combat swimmers. Military developers suggest using acoustic waves for this.
The threat of the use of reconnaissance and sabotage groups of combat swimmers by the enemy has existed for a long time, underwater saboteurs can quietly penetrate protected water areas and carry out mining of ships and submarines, as well as perform other actions that pose a threat to the Russian Navy. As part of all fleets, there are special units whose task is precisely the anti-sabotage struggle. The new system is proposed to be put into service with such units.
As conceived by the authors of the project, the new security system will include three components: a monitoring complex, a recognition system and an impact system. As the names suggest, in general, the system should detect divers, identify them as intruders, and then act on them with acoustic waves. As stated, the acoustic impact in the aquatic environment can cause not only severe pain in the ears, but also feelings of fear, anxiety, discomfort, etc.
The result of such an impact is the occurrence of pain (...) The pain threshold in healthy people depends on the frequency content of the sound and is in the range from 130 to 140 dB
- the article says.
It is planned that the new system will be able to detect intruders both at a long distance and near protected objects, acting on them with acoustic waves. It will be easier for anti-sabotage groups to deal with "stunned" saboteurs.