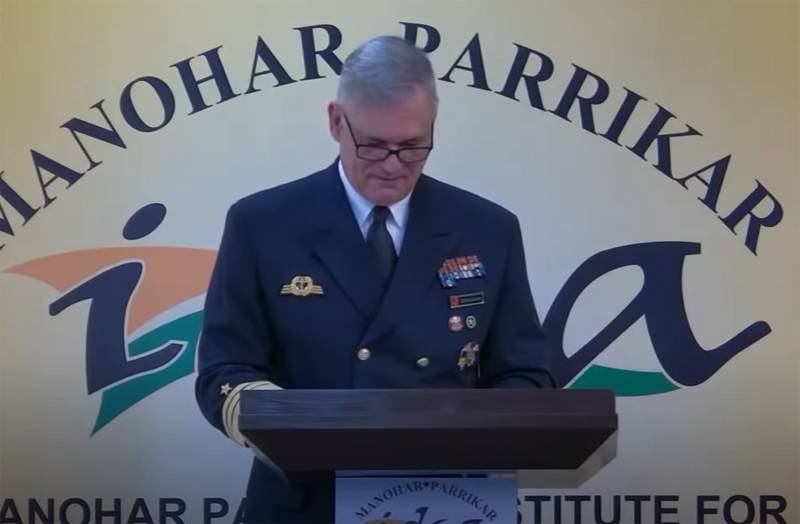 Kai-Achim Schönbach
The Polish press released an article that refers to "excessively warm relations" between the new German government and Russia. Columnist Marcin Makovsky writes that in this way "Berlin is playing a dangerous game", the result of which could be a complete lack of unity in the EU and NATO on the "Russian question". The Polish author believes that the new German government has shown "its interest in obtaining energy resources from Russia and its dependence on Moscow in this regard."
As one of the examples, Makovsky considers the sensational statement of the Commander-in-Chief of the German Navy, Kai-Achim Schönbach. As Voennoye Obozreniye has already reported, Vice Admiral of the German Navy, while in India, stated that the Russian status of Crimea is a fait accompli, and that the only thing Russian President Vladimir Putin wants from foreign colleagues is respect. In the Polish edition of WP, they complain about such words of the German Vice Admiral: "But you just need to show the respect that he demands and deserves."
The Polish press points out that after these words, Kai-Achim Schönbach was dismissed, and the government of the Federal Republic of Germany and the command of the Bundeswehr hastened to declare that "Schoenbach's position was a personal opinion that did not coincide with the official position of Berlin." The Polish observer believes that in fact this is not the case. According to him, the opinion of the dismissed Commander-in-Chief of the German Navy about Crimea and relations with the Russian Federation is shared by many senior German officers, and shared by the German government. And Schönbach's resignation was accepted only on the basis that NATO and EU partners would not notice sentiments loyal to Russia in the German power system.
As Makovsky writes, Berlin's unwillingness to supply
weapon
Ukraine and impose serious anti-Russian sanctions, including blocking the Nord Stream 2 gas pipeline, "is more eloquent than a thousand speeches of admirals."
A few comments from Polish readers on the material in WP:
Ever since Putin laid a pipe to the Germans, they began to think and speak Russian.
Germany and Russia are similar. They gravitate towards monarchism, are drawn to each other and, unfortunately, pose a threat to the rest of Europe.
I am disappointed with the position of Germany. Poland again finds itself between a rock and a hard place.
Western European countries do not know what it means to live next door to Russia.