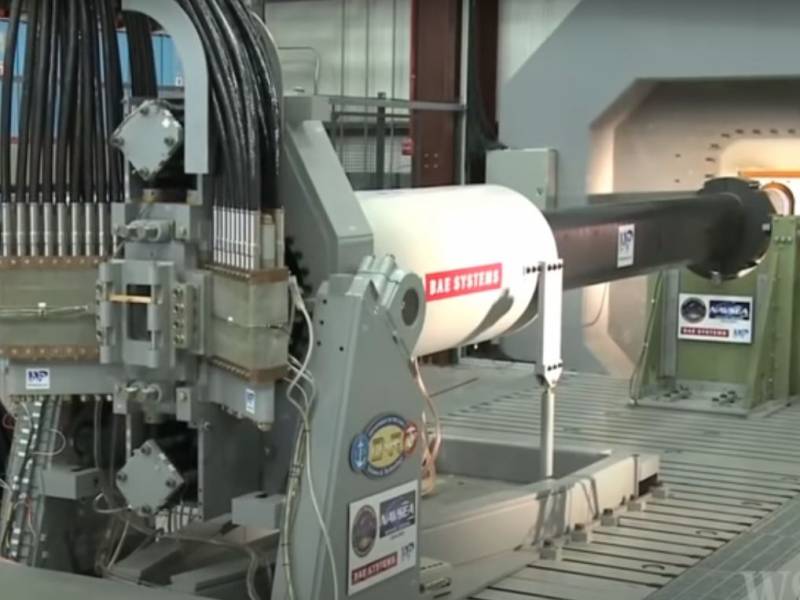 The photo is illustrative.
Japan is set to start developing an electrically powered railgun that will fire projectiles at six times the speed of sound and shoot down hypersonic missiles soon. The country's authorities allocated $56 million for the railgun project.
The Japanese Naval Forces Command told The Mainichi that the railgun will use electromagnetic force to rapidly accelerate and launch a projectile.
Why did the Japanese military decide to focus on the railgun?
First, there are financial considerations: firing a railgun will cost a lot less than launching a rocket. Secondly, they were interested in the very idea of ​​a new type of weapon. However, during the implementation process, the project may encounter a number of difficulties. For example, power consumption, cooling and mobility of such an installation will be problems. It is still very difficult to imagine how the railgun will be deployed online.
In the United States, at one time, they also thought about creating a railgun. The US Navy spent 10 years and about half a billion dollars but eventually abandoned the railgun project and focused on hypersonic missiles. But Japan is the bad experience of the American
fleet
does not install. The Ministry of Defense of the country reported that they plan to seriously study the combat capabilities of railguns, primarily from the point of view of their use as a means of destroying hypersonic missiles.
Obviously, Japan associates the risks of hypersonic missile strikes with neighboring China and Russia, as well as the DPRK. It is these countries that are considered in Tokyo as sources of potential danger to the state. In addition, the military department of the country expects to use railguns to protect against ship attacks.
Of course, railgun projectiles cannot be controlled like rockets, but they can be fired quickly and continuously, and the projectiles themselves are small and cheap to manufacture. These aspects interested the Japanese military: the country has been researching railguns since 2016. As a result of the development, the projectile speed was increased, work began on the technology of a stable projectile flight and automatic firing.
Research is planned until 2028. Therefore, the appearance of a railgun is not a matter of the near future. Right now, railgun technology is much less advanced than rocket technology, according to University of Arizona professor Braden Allenby. At the same time, the expert admits that the railgun can offer the armies of the world more effective firepower for less money.
Since the technology of railguns is still not developed, a more reasonable solution, according to Professor Allenby, is to deploy missiles in the short term. But this does not negate the importance of investing in the development of railguns, if there are opportunities and money.