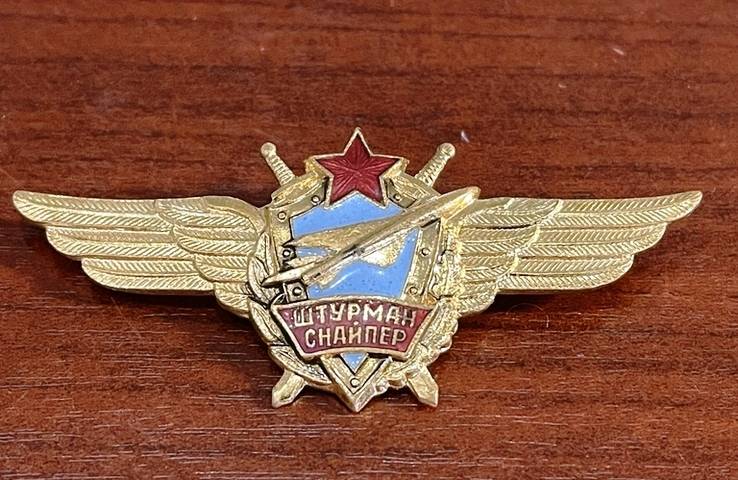 - Wait!
- I'm standing...
Are you still in 3rd grade?
- Well, yes…
- How much do you have to say to get the 2nd and 1st? What's the matter?
- Well, it's a long one.
история
... In general, I don't see the need to write a bunch of pieces of paper in small handwriting, take tests, humiliate myself in front of every divisional head. I feel good anyway, but 400-600 rubles a year, with my monthly salary of 650 rubles, they don't do me any good.
- Well, you are the navigator of the detachment, somehow undignified ... You urgently need to get the 2nd class and immediately draw up documents for the 1st!
- That's who needs it, let him draw it up.
- But with the 3rd class you will never become a squadron navigator!
- And what, somewhere the position of the squadron navigator has become vacant, and you plan to appoint me there, exiled to the "eternal second navigator" and who quite by accident grew into the navigator of the detachment?
- Well ... there is no place yet, but in the future ...
- No, there is no trial! I understand everything, I'll go ...
"Come and think about my words!"
This is the senior navigator of the regiment once again remembered that I was in the 3rd class, and again held a prophylactic conversation with me. Not the first conversation and not the last.
Class
The class, or rather, the class qualification of the flight crew (pilots and navigators), characterizing their professional level of training, in accordance with the level of knowledge and practical skills, the ability to perform a certain amount of functional duties within the specified time standards and with high quality.
Class is 3rd, 2nd, and 1st.
Pilot crews are issued badges according to the assigned class qualification.
Pilots and navigators are paid money for classy qualifications.
They do not pay for the 3rd class, for the 2nd class we were paid 400 rubles a year, and for the 1st - 600 rubles a year. Now they pay monthly interest on the salary, I don't remember the exact values, but within 10-15%. The class also affects the pension, it is calculated from the increased salary.
The class is obtained after flying a certain number of hours day and night, in simple and difficult weather conditions, after performing the required number of landings with a minimum of weather, after performing a certain number of combat use
weapons
, passing tests and control in the air.
So it was in our time, now everything has changed slightly towards simplification, and the standards have been somewhat reduced.
Why reduced?
Guess for yourself, but I will not denigrate the current pilots and navigators, it's good that at least there are such.
Does the assigned class qualification accurately reflect the actual level of professional training of the pilot and navigator?
Anything happens...
Be that as it may, in the old days, the concepts of "first-class pilot" and "pilot with first class" were clearly distinguished.
Well, I told you a little about the class qualification so that you understand what it is about, and then I will tell you about how I got the class, not everything was so simple there, but you already know that I never have easy ways and didn't look for.
We all graduated from the military school without a class, as there was not enough general flying time, and other requirements were not always met.
In some flight schools, an experiment was carried out on assigning especially outstanding cadets of the 3rd class upon graduation from the school, but that's all - from the crafty, in general, this undertaking did not receive distribution.
It was impossible to get the "Military navigator without a class" badge, like any other, but there are no impossible tasks for a cadet, so we all graduated with beautiful badges.
Signs were mined in the warehouses of ensigns, and then finalized by skillful hands. It turned out very nice, well, just waste!
We flew a lot in the regiment, so the standards for obtaining the qualification "Military navigator of the 3rd class" were met very quickly.
I had enough knowledge, I was not afraid of the authorities, so I passed the necessary tests, flew off the check, filled out the documents, and three months after joining the regiment, I already received the 3rd class.
And then I served and flew, waiting for me to be appointed to the post of navigator of the ship in order to draw up documents for the 2nd class. There were problems with the appointment, I already talked about them, and I had to wait more than 3 years.
Circumstances developed in such a way that I was nevertheless appointed navigator of the ship, I was combat ready day and night, and I had the opportunity to pass tests, fly off checks and draw up documents for the 2nd class, which I immediately took up.
Tests are submitted to the regiment and division, checks are made along the route and with a minimum of weather, with regimental and divisional chiefs, documents are drawn up personally by the applicant for the class.
In general, there were enough worries ...
Gross tactical mistake
During the passing of tests in the division, I made a gross tactical mistake, which led to the fact that I refused to receive the 2nd (and therefore the 1st) class.
When passing tests, each divisional chief had to be persuaded to let you into his office, they say, they are so busy that they have no time to listen to these stupid pilots and navigators.
When the head of the meteorological service of the division, Lieutenant Colonel, once again did not let our group of those wishing to pass the test into his office, I, not having time to close the door tightly, allowed myself to speak out, turning to my comrades:
- That's the bastard! Some kind of "wind blower" of horseradish, and show-off - like the most important and necessary specialist!
The lieutenant colonel, having heard this cry of the soul, immediately jumped out into the corridor, figured me out and made me happy:
"And you, starley, will never pass me the test!"
That's how it all happened.
He forbade his deputy to take credit from me, and he openly mocked me, asking such wild questions that I had no idea about.
I dutifully endured everything, I thought that my conscience would wake up, and the lieutenant colonel would give me a test, because I had already learned this damned meteorology better than he did.
The lieutenant colonel's conscience did not wake up ...
I already flew all the tests, passed all the other tests, but this bastard did not let me through to the coveted 2nd grade.
Desperate, I went to the navigator shop of the division, where the navigator of the division was sitting, and asked for help in the fight against the head of the meteorological service:
- Comrade lieutenant colonels! I ask you to influence the head of the meteorological service, he is mocking me, and I cannot send documents for the 2nd grade!
The mossy lieutenant colonels listened to me, laughed, but refused to stand up for me, arguing that "everyone dies alone," and lieutenant colonels must be respected.
Offended by such inattention on the part of my navigational superiors, whom I, naive, for some reason considered my senior comrades, I became very angry and expressed my decision:
- Okay, if you don't want to help, don't. I don't need this class... somehow I'll live without extra 400 rubles a year. I will never take a class again! And your class reports no longer interest me, I ask you not to contact me about the class!
Having flown a little as a ship's navigator, I was appointed a navigator of the detachment, became an instructor navigator, received a "captain", but did not return to the issue of obtaining a class.
Since I spoiled the reporting on the class to the senior navigator of the regiment, he periodically held preventive conversations with me, but they did not lead to anything.
In order for you to correctly understand the current situation, it must be explained that most of the navigators of the ships had the 1st class, and I, the navigator of the detachment, was only with the 3rd.
In general, it even looked somehow wild, but it didn't affect anything, and I was quite happy with it.
Despite the fact that both the head of the meteorological service and the navigator of the division, all of them had long been replaced, my nasty character did not allow me to study the class, they say, he said, he cut me off. Yes, and laziness was, to be honest ...
I served and flew, I did not know grief, my 3rd class did not burden me, I was even appointed assistant (deputy) squadron navigator.
I had nowhere to move higher, the squadron navigator was a major exiled from the Crimea, who was ten years older than me, and was not going to move anywhere, before demobilization.
In general, such a cozy dead end formed in my service - I had no subordinates, I was not responsible for anything, I worked mainly as an instructor and flew on the most interesting missions. It was probably the best period of my service.
Everyone somehow reconciled with my 3rd class, and many did not know about it, because they believed that the assistant squadron navigator necessarily had a 1st class, well, as a matter of course.
On the weak
I don't even know what would have happened to this class of mine further, but then vodka intervened. Well, as usual...
Somehow we washed something, with a large friendly team of the squadron. Already drank a lot. And so the squadron navigator began to tease me in front of everyone, they say, it's a shame to go with the 3rd class, all with the 2nd and 1st, I'm the only one with the 3rd ...
I was absolutely not ashamed, even indifferent, but then I "got caught weakly."
Valera, the squadron navigator, deftly faked me:
- Yes, you are probably afraid to take tests in the division ...
My brain, relaxed by vodka, did not follow the language:
- Valera! You know perfectly well that I have not been afraid of anyone or anything for a long time, but in order to rub your nose, in a month I will send the documents for the 2nd grade.
In general, Valera divorced me like a kid.
The next day, I began to fulfill my promise. I went to the senior navigator of the regiment, pleased him that he would soon improve his reporting with my 2nd class, we planned flights for checks for me, along the way I issued tests for the regiment.
Yes, he did, that is, he wrote them down in the Flight Book and received the signatures of the necessary specialists. At my age and positions in the regiment, they no longer pestered me with knowledge tests, but simply signed where necessary.
After that, I asked the senior navigator of the regiment to call the senior navigator of the division and share with him my unexpected joy about my movements towards paperwork for the class.
In this division
news
I was received with enthusiasm, they helped me in everything, I was already a mature officer, and there were no problems with offsets.
After some time, I flew off all the checks, completed the necessary documents, handed them over to the "secret" and began to take a break from these heroic efforts, waiting for all the bosses to approve my documents.
After some time, I was awarded the qualification of "Military navigator of the second class", I washed this matter and decided that the 2nd class would be enough for me to demobilize.
Having received the 2nd class, I thought that all the heights in the short term had already been taken and began to serve for my own pleasure - I loved my work, the position was interesting and carefree, it seemed that it would always be like this.
Personally, everything suited me, of course, I would like to get a "major", but so far I have not seen the opportunity, and I was not going to fuss.
But at one fine moment, my whole measured service changed dramatically.
Completely unscheduled, one might say - treacherously, I was appointed navigator
aviation
squadrons. How and why this happened, I have already told, who are interested, read in the comments to the story "
Self-preparation
».
Yes, this is how life is...
New responsibilities and worries, problems and their solutions completely absorbed me, I was very pleased that I received the 2nd grade on time, and now at least you don't have to think about it.
I did not make any attempts to get the 1st class, I thought that I did not need it.
Gradually, I got involved in a new position, got used to it and got used to it, and some tension in the service went away, a planned and even somewhere monotonous service began.
In general, everything went on knurled rut.
The division was checked by the GIMO (the main inspection of the Ministry of Defense), our squadron performed very, very successfully, and all the crews of the squadron went into battle in full force, the authorities noted my success in work.
They assigned me a "major", and I began to believe that life was a success.
The new senior navigator of the regiment, who came from another garrison after the Academy, noticed me and offered to transfer to the position of navigator of the regiment. I strongly doubted that the political commander's tribe would let me into the regimental link, but the new "senior" showed character, and I was appointed regiment navigator.
The service sparkled with new colors and worries, I had to retrain for a backfire, master flight management and the duties of a new position, I didn't even think about the class, and no one remembered that I had a 2nd class.
But then our chief of staff of the regiment was appointed senior navigator of the division and suddenly remembered my 2nd class.
The fact is that, despite the fact that the new "oldest" was a normal man, he had a "fad" - he believed that everything "in charge" should be the best for him.
As soon as he came to our "navigation shop", the same conversation was repeated:
- When will you complete the 1st class? I'm ashamed to tell anyone that in my division I have a regimental navigator with a 2nd class! Stop embarrassing me!
- Viktor Valentinovich! Well, when should I take this class, write papers in small handwriting? Retraining for "backfire", flight management, work in the workshop ... And I don't need this 1st class, it doesn't give me anything, so it adds 200 rubles a year, and I get about 800 a month. Funny…
- This does not give you, but I need all the navigators of the regiment to be with the 1st class! So, start decorating!
Of course, I did not draw up anything - and there was no time, and laziness, and I did not see much sense.
Valentinych periodically babbled about the class, but as long as it happened within reason, I did not tense up.
Suddenly, a business trip to study in Nikolaev ripened, Valentinych decided that it was necessary to send me to study as a senior navigator of the regiment.
I really did not want to leave for 3-4 months, but nothing depended on me anymore, all decisions were made, a telegram from the Commander-in-Chief of the Navy with my name arrived in the regiment.
I was very annoyed with this business trip, because I had to fly on a new plane for me, and here all flights are postponed for 4 months.
When Valentinych again started talking about my class, I even answered sharply, saying that I had no time to deal with this nonsense, I had to leave on a business trip.
In general, we parted dissatisfied with each other.
I went to Nikolaev, to the 33rd Center for Combat Use and Retraining of Flight Personnel (TsBP and PLS) to study as a senior navigator of a regiment at the Central Officer Courses (CSC).
In principle, the matter is necessary and even good, I just had other plans for these 3,5 months. To study is a strong word, because I was already an active navigator of the regiment, and the teachers of the CTC could not give me anything new, many of them did not even grow up to the navigators of the regiments, but simply successfully settled down in Nikolaev.
Basically, I killed time in classes and self-study, and in the evenings I rested in restaurants, trying to get enough of such a rest to the point of disgust, so that I didn't want to anymore, since we didn't have any restaurants in the distant taiga garrison.
I fulfilled and even overfulfilled my personal vacation plan, went to restaurants more than 80 times in 100 days of business trip, which is a record for naval aviation in this type of training. I will tell you about some moments of my intense study, if I do not forget.
One wonderful Sunday morning, my comrade and I returned from an evening entertainment trip, went to our rooms to change clothes, drink beer to stabilize the body and rest a little while lying down until dinner.
Despite the fact that the rooms in the dormitory were for two people, in my room I found some kind of cluster of senior officers, majors and lieutenant colonels, with whom I studied together. When I arrived, they quieted down and looked at me with interest.
Since I wanted a beer, I did not waste time:
- What are you going to? I only have 3 liters of beer on my balcony, not enough for everyone. And in general, for a long time they could have been driven for beer, and not only for beer.
The people somehow perked up, roared, and the roommate pointed to my tunic, which hung on a chair. Above the right pocket, I saw some piece of paper pinned with a class qualification badge, but the badge was not mine, 2nd class, but someone else's - 1st class. Well, here's one.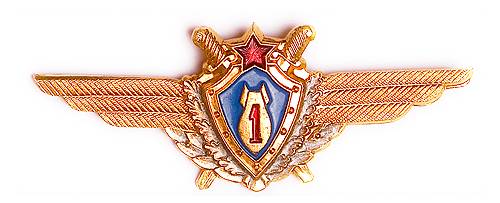 I unfastened the piece of paper, which turned out to be a telegram addressed to me, and read the text aloud: "By order ... number ... from ... the qualification "Military navigator 1st class" was awarded. Congratulations. TO.".
The people made a noise, everyone congratulated me, and someone expressed a common opinion:
- We must wash!
- What to wash? I didn't register the class and didn't send documents, and I have no idea what kind of 1st class we are talking about!
- Put aside doubts! You told us that you don't give a damn about the class, we didn't quite believe the telegram either, we called Moscow, they confirmed your last name in the order. In short, do not evade the washing, and then you will find out the details in your regiment.
- Okay, I'll figure it out later. Only I don't even have money, I told you that all my money was recently stolen from me ...
- Yes, we know that you have no money, but you need to wash the class! We went to the next room.
You must understand that in those distant times it was not so easy to call the regiment on the "Quiet"
navy
from Nikolaev, as they say - "now it's not like just now", there were no mobile phones, and not everyone was allowed to call on a stationary military phone outside the garrison, only on a special list or by seducing the telephone operator. This I mean that I immediately call the regiment and find out everything, I could not, this required a whole military operation.
We went into the next room, where there was a large table covered with dishes, according to the tradition of celebrating memorable events.
I was surprised at everything I saw, but they answered me:
- We knew that you had problems with money, but how can you not wash the class? They chipped in a little, and this is how the table turned out. Don't be shy, when we didn't have money, you helped us out too. Let's celebrate already, otherwise we got bored with something in this study ...
And we began to celebrate my 1st grade, the origin of which I did not understand anything.
We celebrated for a long time and with taste, one of the navigators presented me with his class qualification badge, and "Kondrat", a senior pilot-inspector from the North, gave me his pilot badge, just as a keepsake.
The guys praised me for something, and I thought that I was lucky to serve with such good guys in naval aviation.
I still keep the badge that the senior pilot-inspector of aviation of the Northern Fleet gave me. A year later, this colonel crashed on a Su-25UTG, but I still have a memory of him.
After I was awarded the qualification "Military navigator first class", I did not rush to find out by phone how my name got into the order.
I have already said that it was difficult to make a phone call, and I didn't want to tell all the telephone operators in Nikolaev, Moscow, Vladivostok and Mongokhto that I had done nothing to get this class, apart from actually flying work.
Judging Mafia
Arriving home from a business trip, I also did not rush to find out from the first person I met about my class, but decided first to talk with the same Mishka K., who signed the telegram to Nikolaev.
Mishka is my good comrade, we have served side by side for a long time, at that moment Mishka served as a miner of the regiment with me in the same office, and we were on the same crew of the deputy regiment commander. The miner of the regiment is a navigator's position, almost like the navigator of the regiment, also a major, but with a slightly lower salary.
Mishka was an excellent navigator, very competent, meticulous in a good sense, quick to think, you could always rely on him, at the beginning of his career he was caught for violating secrecy, but survived, got out through the post of "Komsomol regiment", quickly became a lieutenant colonel, a miner of a division, after dispersal of the division, he moved to the anti-submarine regiment and soon became the senior navigator of the mixed regiment. He flew Tu-22m3, Tu-142, Ka-27ps.
Everything was fine with him, but only occasionally did he get sick with an old Russian disease - hard drinking. As they say - rarely, but aptly.
Having stocked up on vodka, I called Mishka to my house and proceeded to interrogation:
What do you know about my 1st grade?
- I know everything about your 1st grade!
- Tell me, don't talk!
Let's have a drink and I'll tell you everything.
- Can you? Won't you fall?
"Maybe, it's not time for another one yet.
We drank a little, had a bite, smoked, Mishka told me about all the nonsense that had happened during my absence, and after my reminder, he moved on to the question that interested me:
- Well, do you remember that we, seeing you off on a business trip, had a good time "on the track", and you flew to Vladik, where your plane to Nikolaev was parked?
- Of course, I remember, we added more in Vladik, then flew to St. Petersburg, drank and slept on the plane, they refueled us in St. Petersburg, they didn't let us out of the plane, there was nothing to get drunk, we flew to Nikolaev with sick organisms ...
- All right, don't poison your soul. In general, you flew away, and I saw you off for about a week ...
- Like this?
- How, how ... As usual. I don't remember everything, but I woke up five or six days later, in a map storage, under the supervision of Kolka, our operator.
"Let's go without details, what I don't know, what can you do in such a state?"
- Yes, he probably did something like that if the senior navigator of the regiment was very dissatisfied, and the senior navigator of the division promised to put me under the "trial of navigational honor."
- And what is it?
- Yes, Valentinych came up with it, you know him, the entertainer ...
- Let's be short, closer to my class.
We drank some more, smoked, and Mishka continued his story:
- "Court of navigator's honor" in the person of the senior navigator of the division Valentinych sentenced me to corrective labor.
- What kind of work is this?
- Valentinych said that I can atone for my guilt by filling out documents for your 1st class, since he can no longer tolerate the navigator of the 2nd class regiment in the division, and now is the best moment, you are on a business trip and will not interfere.
And you agreed...
– Where will I go?
- And what, did you arrange everything yourself?
- Well, how is it all yourself? I'm a senior officer! I was engaged in organizational work, and I wrote the performance of Kolka, he also made a mistake, and I also "sentenced" him.
- Yes, you have some kind of judicial mafia formed here.
- Okay, nothing difficult. In the regiment I wrote all the tests for you, in the division - Valentinych walked through the offices with your introduction, Kolka wrote everything, I found your photo in the photo lab, remember, we took pictures for a pass. Valentinych quickly dragged your presentation on the commanders, called Vladik and Moscow so that they would not pull.
- All clear. If so, thank you for your timely binge, which turned me into 1st grade. But that's not all gratitude. I'll choose the time and put down for the 1st class in the navigational workshop, there you all - you, Kolka and Valentinych, I will officially thank you.
That's how I got 1st grade.
I myself took part in this process a little - I flew the required number of hours, fulfilled the necessary standards for the combat use of weapons and landings in the weather minimum, and most importantly - I organized a booze when departing on a business trip.