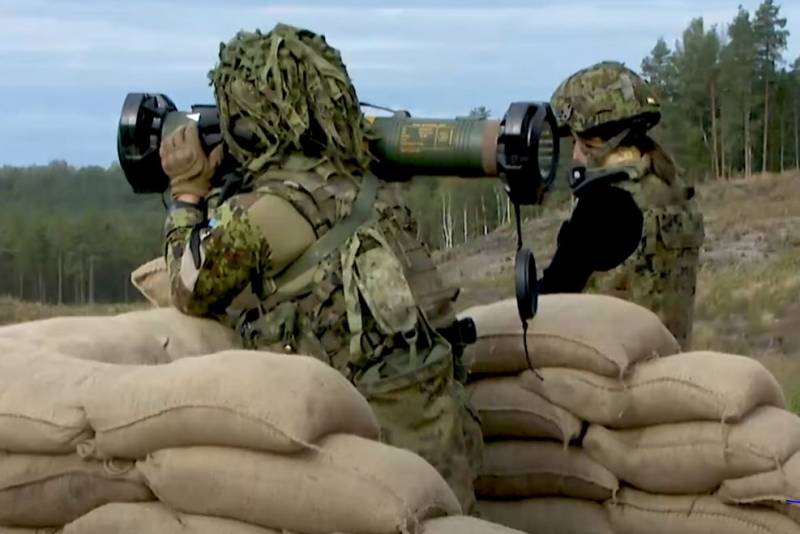 The Spike SR is an Israeli man-portable, short-range, fire-and-forget missile that allows an infantryman to engage enemy armored vehicles. For obvious reasons, the Estonian army is interested in buying such missiles. In total, more than 500 missiles are being purchased from Israel. The first batch will include training missiles. Launchers have already been brought to Estonia.
The missiles are planned to be put into service with the Estonian Volunteer Defense Union Kaitseliit, which currently has 90-mm anti-tank guns. Since the size of the Estonian army is small, great hopes are placed on the reservists in terms of countering the imaginary Russian aggression. Accordingly, in Tallinn they believe that with the help of rockets, volunteers will fight against Russian
tanks
.
The chief of staff of the Estonian Defense League, Colonel Eero Rebo, noted that the new missiles will significantly increase the combat potential of his service in terms of confronting tanks and other armored vehicles. In addition, Tallinn notes that the country managed to save almost 2 million euros on the purchase of missiles.
As Colonel Rebaud noted, in addition to the actual
weapons
, the Estonian Defense League will also receive educational materials. They will allow more efficient training of reservists, increasing their capabilities on the battlefield. Lieutenant Colonel of the Estonian Defense Forces Martin Kukk stressed that with the help of the new missiles, the Estonian military will be able to destroy much more enemy tanks than with the current combat capabilities.