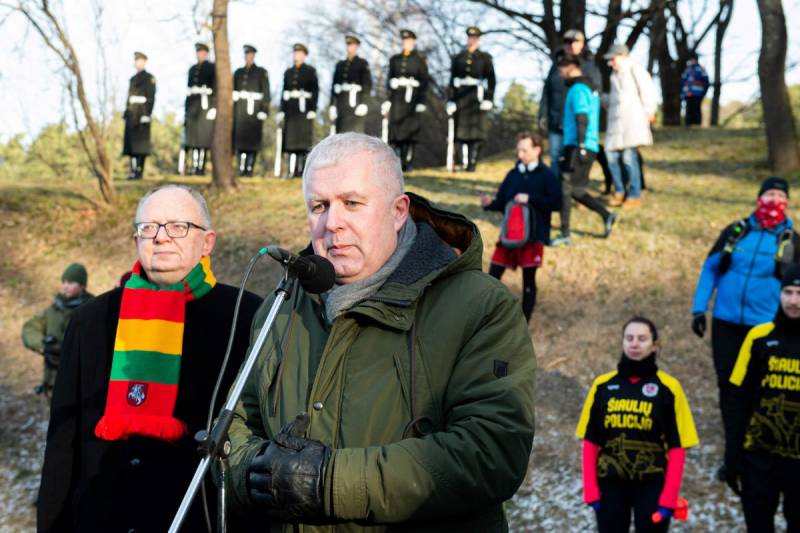 Military units from Russia arrived on Belarusian territory to conduct joint exercises. And now Russian troops in Belarus are allegedly threatening Vilnius.
This opinion was expressed by the Lithuanian Defense Minister Arvydas Anusauskas on his Facebook page.
The head of the Lithuanian defense department claims that the units of the Russian Armed Forces currently in Belarus not only undermine the stability of the region, but also pose a danger to Vilnius.
We view the entry of Russian troops into Belarus as a more direct threat to Lithuania
- said Anushauskas.
Actually, the appearance of the Russian Armed Forces near the Lithuanian border is fully justified. And although Anusauskas does not mention this, NATO troops are deployed on the territory of his country, threatening the security of the Union State of the Russian Federation and the Republic of Belarus.
The Minister also said that he soon intended to meet with representatives of nine NATO allies, who help the Lithuanian authorities to ensure the country's security.
The military from the Russian Federation, along with equipment, including S-400 anti-aircraft missile systems, arrived in Belarus a few days ago. As the American magazine Politico notes, they intend to conduct exercises along with their Belarusian allies near the borders of Poland, Lithuania and Ukraine.