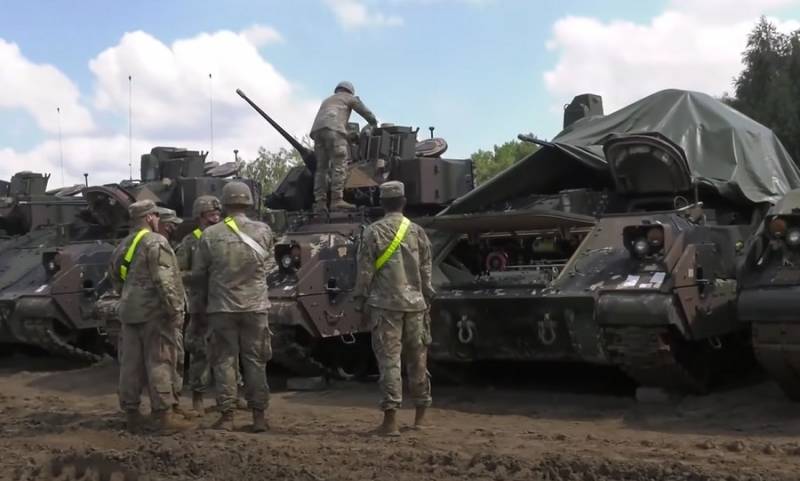 The United States could increase arms supplies to Ukraine, including military equipment, under lend-lease. The launch of this program will allow the United States to provide "essential assistance" to protect the Ukrainian people from a "Russian invasion."
A bill providing for the supply of weapons and military equipment to Ukraine under Lend-Lease has been submitted to the US Senate for consideration. According to the authors of the project, this will allow the White House administration to conclude an agreement with the Ukrainian authorities on the provision of
weapons
and technology. The adoption of the law on lend-lease (the state lending program from the English "lend" - to lend and "lease" - to rent) should remove "bureaucratic barriers" and allow the US president to provide American weapons to Ukraine.
The law will allow us to once again serve as the arsenal of democracy and provide Ukraine with lethal weapons against the Russian threat to its sovereignty.
- said one of the authors of the bill.
As follows from the text of the document, the lend-lease will be valid until Russia "restores the number of its troops" on the border with Ukraine to the level of March 2021.
Meanwhile, the United States admitted that it has recently provided Ukraine with the largest military assistance, including the supply of defensive weapons. As White House spokeswoman Jen Psaki said, Washington has sent more aid to Kiev "than ever before in
stories
"Note that the United States previously approved a program for the allocation of assistance to Ukraine in the amount of $500 million.