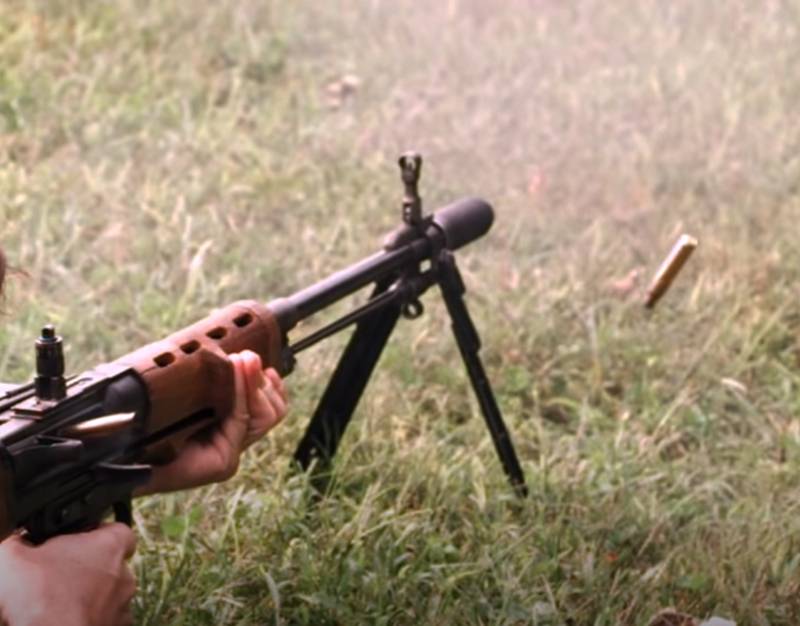 The German army during the Second World War often resorted to landing operations. Wehrmacht paratroopers landed in certain areas of the terrain both to conquer and hold bridgeheads, and to conduct sabotage and reconnaissance operations. The question on the agenda was what
weapon
may be most effective for landing.
In 1942, the FG42 automatic rifle (automatic) appeared in service with the Wehrmacht, which is called the rifle of German paratroopers and paratroopers. This abbreviation (FG) is from the word Fallschirmjäger, which can be translated as a skydiver hunter.
The very appearance of this machine gun among the German troops is associated with failure. We are talking about a fiasco during the implementation of Operation Mercury just a few weeks before the invasion of the Nazi armies into the Soviet Union.
The landing operation "Mercury" set as its goal the capture of the island of Crete in order to gain complete control over the eastern part of the Mediterranean Sea, including with the ability to control entry into the Dardanelles and exit from it. Despite the final victory of the German troops, the Germans themselves were in no hurry to list the operation as their asset. The fact is that German paratroopers suffered heavy losses. These losses were mainly related to weapons. The parachutes of that time did not allow to have practically nothing heavier than a submachine gun when landing from a weapon. Assault weapons, together with ammunition, were dropped by parachute separately, and within about a minute and a half, the Wehrmacht troops had to find this cargo and take it to the arsenal. Not everyone succeeded. And if they did, they were still not in the most advantageous position in front of the Greek and British soldiers who opposed them in Crete.
As a result, in Germany, it was decided to develop a relatively light and at the same time powerful assault weapon, suitable for landing along with the paratrooper himself. So in 1942, the FG42 machine gun designed by Louis Stange appeared. In the FG42-E variant, this weapon weighed about 4,2 kg with a length of 945 mm. Weapons chambered for 7,92 × 57 mm were used not only during the remaining years of the war, but also after it.
About the automatic weapons of the German landing during the Second World War is described in detail in the video: