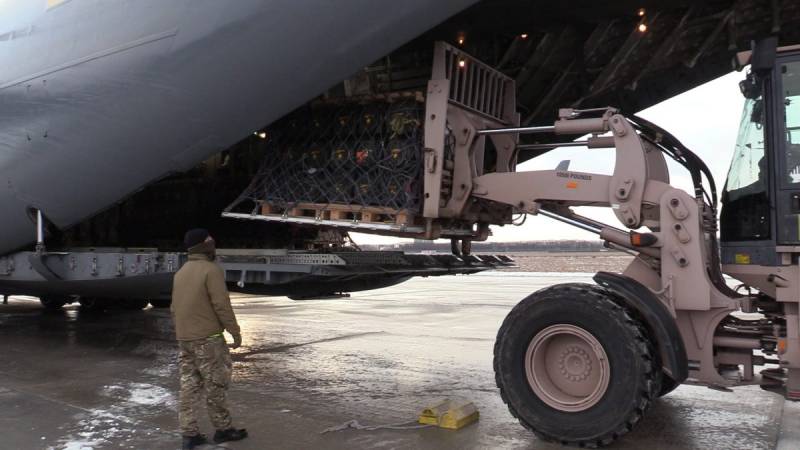 Ukraine will soon receive military assistance from the Baltic countries, the United States has issued permission to Tallinn, Riga and Vilnius to transfer part of American-made weapons to Kiev. This is reported by the US press, citing a source in the State Department.
The US State Department issued permission to Estonia, Latvia and Lithuania to transfer part of their military equipment and American-made weapons to Ukraine. Earlier, the three Baltic countries sent relevant requests to Washington, as export control rules do not allow the transfer of manufactured in the United States
weapons
third countries without permission.
According to Politico, the Baltic States have submitted three requests in recent weeks and all of them have been granted. Moreover, it is noted that usually this procedure takes quite a long time, but not this time. The US State Department, which has repeatedly announced the "imminent invasion" of the Russian army in Ukraine, issued permits in a short time, the last application was approved on Wednesday, January 19.
According to available information received from sources in the US State Department, Estonia was allowed to transfer Javelin anti-tank missiles to Ukraine, Lithuania will send a batch of Stinger man-portable air defense systems (MANPADS). Latvia's military assistance will include "goods of a lethal and non-lethal nature", there is no explanation of what will be there specifically.
It is emphasized that the Baltic states provide assistance to Ukraine to repel "Russian aggression". At the same time, all three countries asked the United States to deploy an additional NATO contingent on their territory to "protect against Russia."
It should be noted that the hysteria raised by the Western media about Russia's alleged deployment of a 100-strong group of troops on the border of Ukraine does not subside, but rather is gaining momentum. The West is taking advantage of the current situation by increasing arms supplies to Ukraine. It is not excluded that the applications of the Baltic States are just a cover, in fact, Kiev will receive new American weapons, which the States cannot supply directly for some reason.