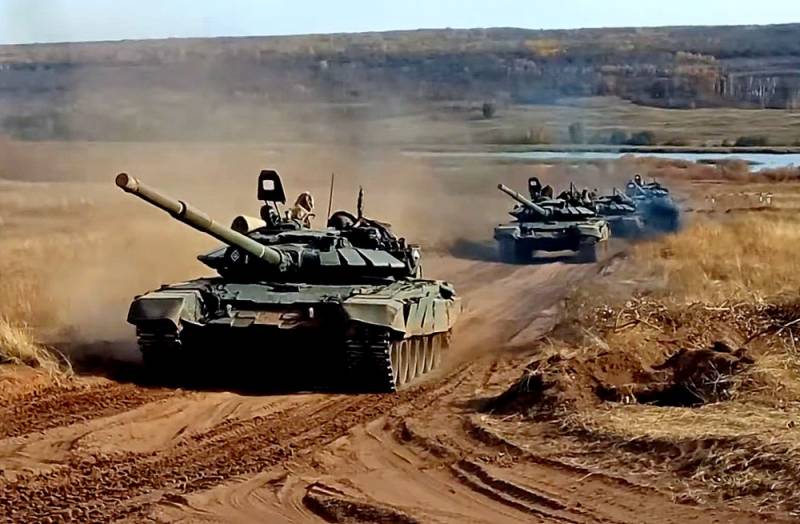 Over the past decade, at least 10 divisions of the ground forces have been recreated in Russia, and new formations are being formed. Polish observers drew attention to this process, seeing in it preparation for conducting offensive operations.
The nature of the operations for which the Russian army is preparing has changed, especially in terms of offensive operations. Divisions have more combat potential than brigades, especially when conducting an offensive
- noted in the publication Defense24.
As explained, the rollback of the Serdyukov-Makarov brigade reform occurred gradually. In 2013-2020, 10 divisions were formed as part of the SV: 8 motorized rifle divisions (on infantry fighting vehicles or armored personnel carriers) and two armored (2nd, 3rd, 18th, 19th, 42nd, 127th, 144 -I and 150th and 4th and 90th, respectively). New formations are currently being formed, including the 20th motorized rifle and 47th
tank
division.
According to the author, the offensive core is represented precisely by divisions. In the Western Military District, these are the 4th Kantemirovskaya TD and the 2nd Tamanskaya Motor Rifle Division (in the 1st Tank Army), the 3rd and 144th MD (in the 20th Combined Arms Army). In the Southern Military District - the 20th Motor Rifle Division and the "extremely strong" (2 tank and 2 motorized rifle regiments) 150th Motor Rifle Division (in the 8th Army), 19th and 42nd Motor Rifle Divisions (in the 58th Army). In the VVO - 127th Motor Rifle Division (in the 5th Army). Freshly baked strike formations receive new and modernized equipment, such as T-72B3, BMP-3, BTR-82A tanks, Coalition-SV self-propelled guns, Tornado-G MLRS, Tor-M2 air defense systems.
At the same time, it is noted that the divisions differ structurally, having in their composition a different number of regiments and tank battalions:
For example, the 150th division is extremely saturated with tanks; it is formally a motorized rifle, de facto armored division with a regular fleet of almost 250 MBTs.
As the author points out, the restoration of about 12 divisions of the ground forces (of which 10 by 2020) indicates a large-scale structural change associated with the gradual abandonment of the brigade level.
The process of creating new formations at the divisional level began in Russia in 2013, but after the annexation of Crimea, it accelerated significantly. This is due to the fact that the Russian army, much more than before, is considering the possibility of participating in a high-intensity conflict. For this type of engagement, the brigade structure is not entirely suitable due to restrictions imposed on it, for example, in terms of deployment time.
- the author believes.