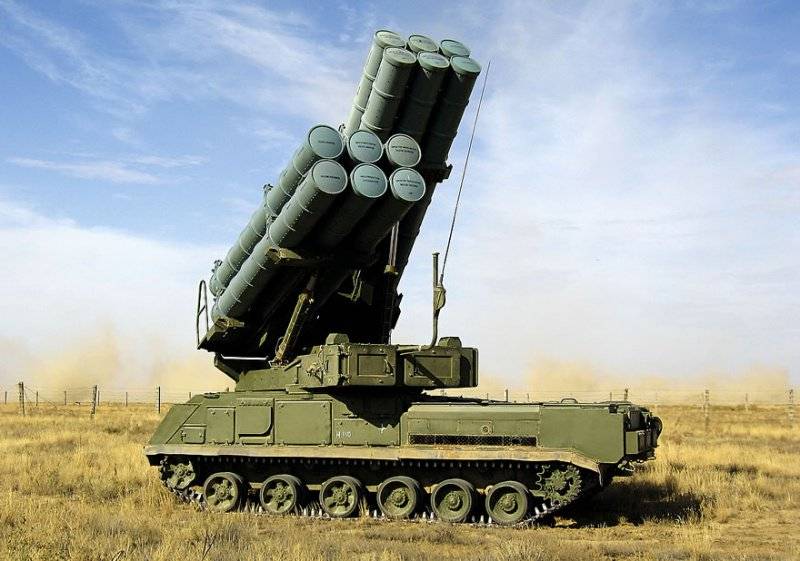 A new anti-aircraft missile brigade, armed with the Buk-M3 air defense system, is deployed in the Southern Military District. The formation of a new connection was completed at the end of last year.
In the south of Russia, the formation of a new anti-aircraft missile brigade has been completed, the unit has received equipment and is fully staffed. The main armament of the brigade is the Buk-M3 anti-aircraft missile systems, which are the most modern version of this air defense system. Reportedly
"News"
citing military sources, the brigade became part of the 8th Guards Combined Arms Order of Lenin Army of the Southern Military District, stationed in the Volgograd and Rostov regions.
The formation of a new brigade was announced at the beginning of last year. According to the plan of the military department, the new brigade will become a mobile reserve, capable, if necessary, of covering the most dangerous areas, including the Crimea. In addition, the transfer of the brigade to the western direction in case of emergency is not ruled out.
The new Buk-M3 air defense missile system carries 6 anti-aircraft missiles in special containers instead of 4 like the Buk-M2. Also, the complex adopted a new high-speed missile 9M317M with a homing head. It is capable of intercepting high-speed aerial targets at a distance of up to 30 km or shooting "beyond the horizon." This allows you to direct it to the target using early warning aircraft (AWACS), fighters or any other air reconnaissance aircraft up to unmanned aerial vehicles. One air defense system is capable of simultaneously firing at up to 4 targets, a division - up to 36 targets flying at speeds of up to 3 km per second at ranges from 2,5 to 70 km. The probability of defeat is not less than 0,95–0,97.
SAM "Buk-M3" - a medium-range military air defense complex of the fourth generation. Designed to combat maneuvering aerodynamic targets, fire at radio-contrast ground targets and defeat surface targets in conditions of intense fire and electronic countermeasures.