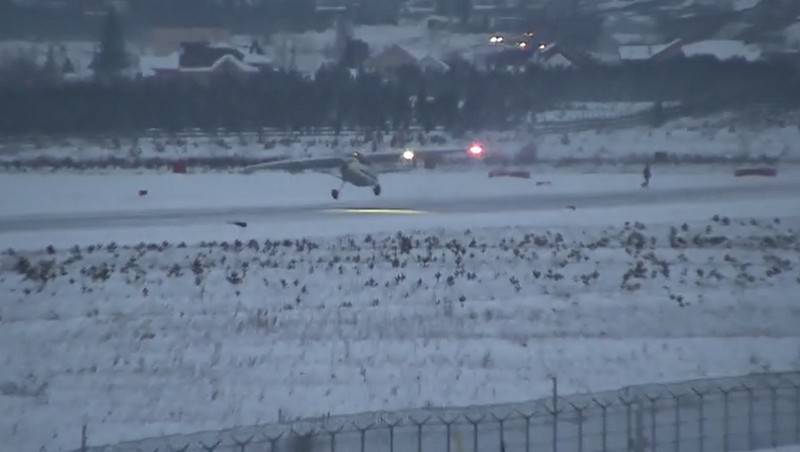 The new light multipurpose aircraft LMS-901 "Baikal", designed to replace the legendary An-2 "Kukuruznik", has begun flight tests. According to the bmpd blog in its telegram channel, the plane took off for the first time.
According to the publication, "Baikal" during one of the runs along the runway, took off from the ground and after flying a few meters again sank onto the runway. As reported, full-fledged flight tests of the aircraft will begin at the end of this month.
It was previously planned that flight tests of the LMS-901 Baikal would begin in October last year, but judging by the publication, they were postponed. The reason for this is not named. Serial production of the aircraft is planned to be launched in 2024, "Baikal" should become a "flying bus" and completely replace the legendary An-2 "Kukuruznik".
The aircraft will be assembled in Komsomolsk-on-Amur (KnAAZ), and not at UZGA in Yekaterinburg. For the production of aircraft near Komsomolsk-on-Amur
aviation
the plant will build a special assembly shop. In fact and legally, this will be a separate production from KnAAZ. According to the plans, the production of LMS-901 aircraft should be 30 units per year, with a further increase to 50.
LMS-901 "Baikal" has a length of 12,2 meters, a height of 3,7 meters and a wingspan of 16,5 meters. Maximum takeoff weight - 4,8 tons, speed - up to 300 km / h. The maximum flight range is 3 thousand km. Seats 9 passengers and can carry up to 2 tons of payload. At present, the General Electric H80-200 engine is installed on it, but in the future it will be replaced by the Russian VK-800S.