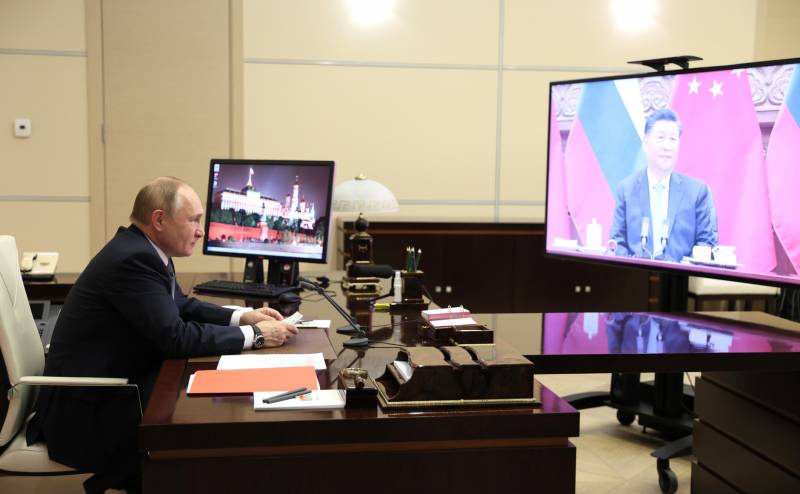 Russia and China are rapidly drawing closer, recent events have shown that Moscow and Beijing occupy the same positions, opposing the democratic West. This is written by the author of an article for the American edition of Bloomberg, the former commander-in-chief of NATO forces in Europe, Admiral James Stavridis.
China and Russia are advancing to the West together, the former commander-in-chief is sure. Recent events have shown that China fully supports Russia's policy. As proof, the admiral cites "Russian intervention" in Kazakhstan, approved by China.
According to Stavridis, Russia and China have a lot in common. Both countries support an authoritarian regime, sharing the traditions of communist ideology. In addition, Moscow and Beijing are striving to create new international organizations that would act as an alternative to the US-led Bretton Woods institutions that emerged after World War II. Even in the UN, Russia and China vote "synchronously", opposing the initiatives of the US or European countries.
Recently, military cooperation between Russia and China has developed very strongly. Since 2018, Chinese army units have been participating in all of Russia's largest military exercises and vice versa. The admiral draws attention to the pictures of Russian and Chinese military personnel embracing after the exercises. They are surprising, he says. In addition, ships of the Russian Navy and the PLA Navy conduct joint deployments in various parts of the world's oceans, with Russians visiting China and Chinese visiting Russia.
Of course, there are disagreements between the countries, but they are not so big as to spoil relations. In a geopolitical sense, the two countries complement each other, making up a formidable tandem, which worries the United States very much. If they get even closer, world politics will change and not in the direction of the United States.
Thus, China and Russia are advancing westward together. In response, the US must rally global democracies in the face of the Russian-Chinese threat for a collective response, the author concludes.