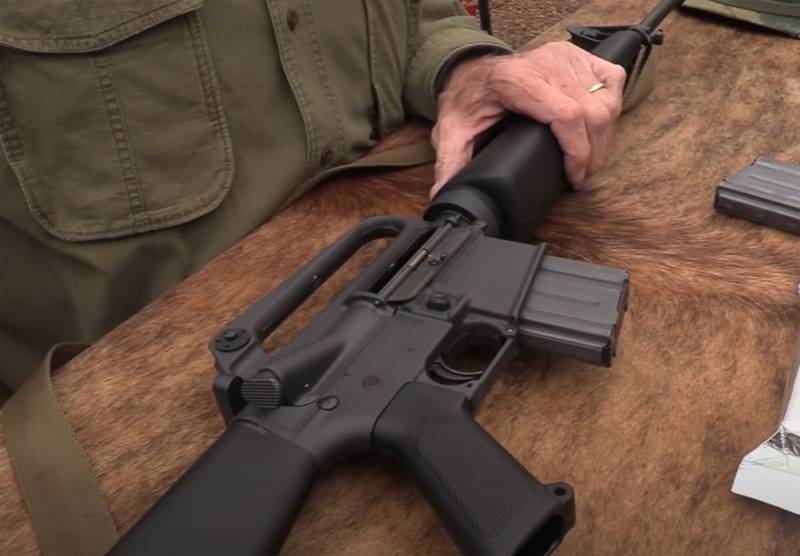 Today, any self-respecting film studio for filming a film can get a dummy or replica of almost any rifle
weapons
, and not only small arms. There are entire production associations involved in the creation of high-quality "toys" that look more than believable on the movie screen. Moreover, there are inexhaustible possibilities of computer graphics capable of realizing any fantasy of the creative team in terms of weapons.
However, at the time, the situation was completely different. For example, when representatives of the Soviet cinema were faced with the task of making a film in which NATO weapons would appear, there were practically no easy ways to implement the plan. We went to all sorts of tricks, one of which was the "reworking" of the weapons at our disposal for the required samples.
One of these stories is connected with the introduction of the American M16 rifle in Soviet cinema and the cinema of the countries of the socialist camp. In 2022, by the way, it will be 60 years since it was put into service. There were no M16s from Soviet filmmakers in the 1960s and 70s for objective reasons. But credibility often became one of the basic principles of Soviet cinema.
In Soviet cinema, the problem with the absence of the M16 during filming was solved as follows: they made an order for the conversion of the German STG-44 for the movie screen, of which there were many samples in the Soviet Union after the Great Patriotic War.
Details of the implementation of this idea, as well as where exactly in Soviet films the weapon appeared, which was presented as an American M16 rifle - on the Truth of Life channel: