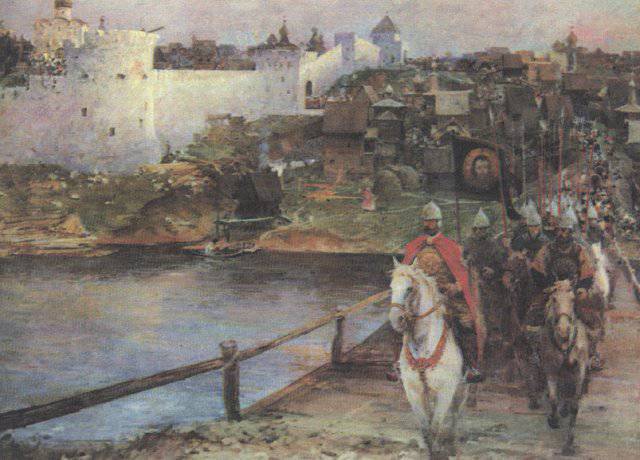 The idea of ​​celebrating the World Day of Russian Unity came from outside the Russian Federation. The initiative of the establishment of this day in 2010 was made by the Russian compatriots of Kyrgyzstan (Russian Unifying Compatriots Union (ROSS) in Kyrgyzstan), after which it was supported by representatives of Russian communities in more than twenty countries of the world. September 21 date was not chosen by chance. September 21 The Russian Orthodox Church celebrates the Nativity of the Blessed Virgin Mary - the heavenly intercessor and patron of Russia. The same day marks the anniversary of the victory of Russian troops over the Mongol invaders on the Kulikovo Field. September 21 was founded Veliky Novgorod - the stronghold of the future Russian statehood, Orthodoxy and the main military outpost of the Russian state on its western borders.
A new holiday date has not yet been established at the state level, it was proposed in order to strengthen the spiritual unity of the whole Russian world.
History
decreed that the Russian people were divided on a territorial-state basis. The twentieth century, with its unprecedented upheavals, dispersed the Russian people around the world. However, the borders of the Russian world remain the same, as they pass in the hearts of people. Russia is where the Russian language sounds, where they honor the Orthodox Faith and the Holy Church, where they carefully cherish the memory of ancestors who died in the fight against fascism, where they sincerely respect people of other nationalities living in the neighborhood. Russia is where people realize their belonging to its glorious past, the difficult present and great future.