The West has "discovered" yet another "evidence" of Russian plans to invade Ukraine. According to the Defense blog, Russian Iskander OTRKs were found near the western border of Russia with Ukraine.
According to the publication of the publication, a certain "Conflict Intelligence Group", analyzing data from open sources on the Internet, discovered Russian high-precision operational-tactical missile systems "Iskander", allegedly with "nuclear missiles", near the borders of Ukraine.
After analyzing the information from the Network, the "analysts" of the group found that at least two missile brigades with the Iskander OTRK, which are part of the Eastern Military District, are being deployed near Ukraine. In addition, experts found on social networks videos of several trains with military equipment, including missile systems, going from the east of Russia to the west. It is alleged that the Russian Ministry of Defense is transferring the 103rd and 107th missile brigades from the 35th and 36th combined arms armies to Ukraine from Ulan-Ude and Birobidzhan.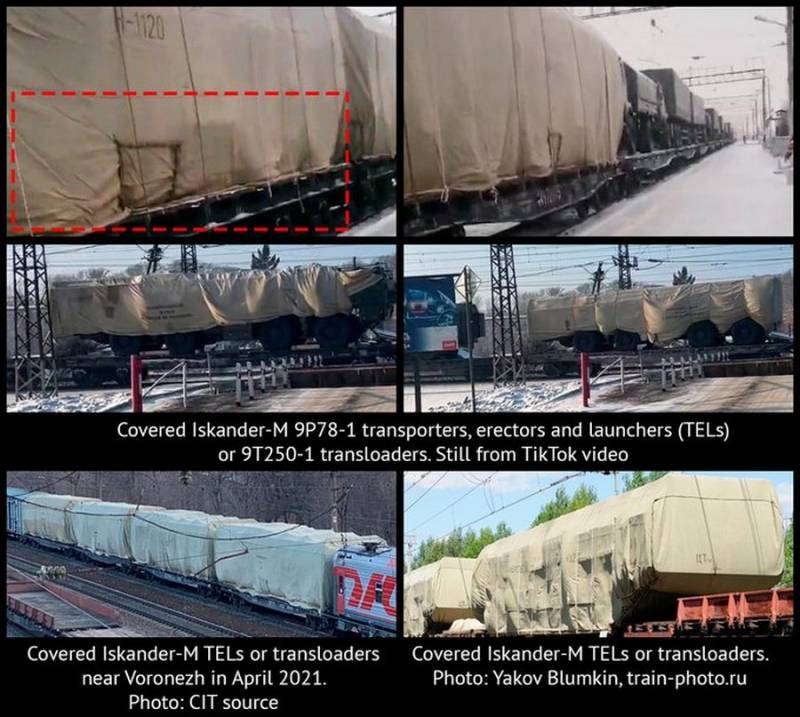 All this, according to "analysts", confirms Russia's plans to invade Ukraine.
Note that this "evidence" is far from the first "discovered" by Western experts on the Internet. Literally six days ago, the American newspaper The New York Times, citing American intelligence, reported that Russia had deployed attack helicopters and combat helicopters to the Ukrainian border.
Aviation
. And just a couple of days ago, Western experts "discovered" Russian Su-34 front-line bombers at the Baltimore airfield in Voronezh. Particular panic was caused by the fact that the airfield is located only 180 km from the Ukrainian border. And the fact that these planes are based there on a permanent basis and were stationed in Voronezh many years ago does not bother anyone in the West.