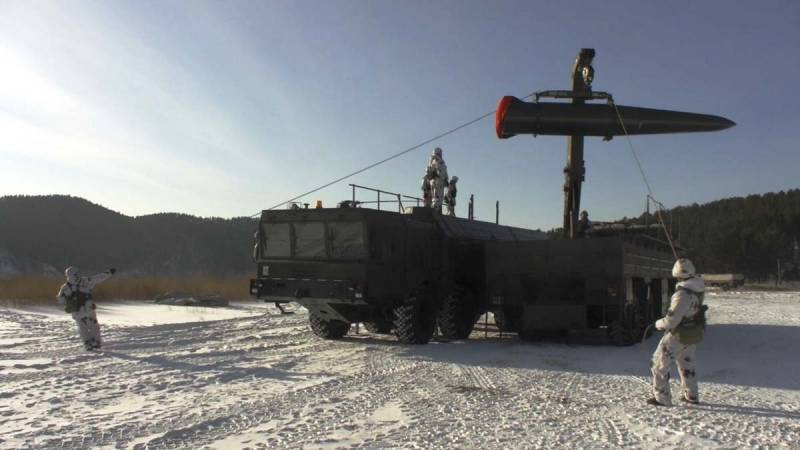 If Russia and the US fail to agree on security guarantees, Moscow may begin deploying new weapons, including near US territory. This is reported by the American edition of The New York Times.
Russia plans to place some weapons in unspecified places, follows from the statements of Russian diplomats during the talks in Geneva, the newspaper writes. Moscow may take this decision as a retaliatory step if NATO does not make concessions, ignoring the requirements for security guarantees, which Moscow considers to be key issues. During the negotiations, Russian diplomats admitted this possibility.
Thus, the forecasts of American intelligence, which claims that Russia intends to deploy new weapons, including off the coast of the United States, are confirmed. At the same time, there is no information about what kind of weapons Russia will deploy and where, respectively. An American newspaper speculates that this is a new hypersonic missile, which Putin announced earlier.
The world is on the brink of a new Caribbean crisis, warns the New York Times.
Earlier, Biden's national security adviser Jake Sullivan said that if Russian weapons were deployed on the territory of Venezuela or Cuba, the United States would deal with Russia "in a decisive manner."
Meanwhile, the United States continues to accuse Russia of preparing an attack on Ukraine and warns that in the event of an escalation, it will take measures to "defend democracy." It is emphasized that the Pentagon will act openly, and the CIA will carry out covert operations. At the same time, Washington does not exclude that they will begin training "Ukrainian rebels" on the territory of other states, in particular Poland, Romania and Slovakia. In other words, in the event of an invasion by Russian troops, training camps for "Ukrainian partisans" will be opened in Europe, which the Americans will also provide
weapons
and everything you need.