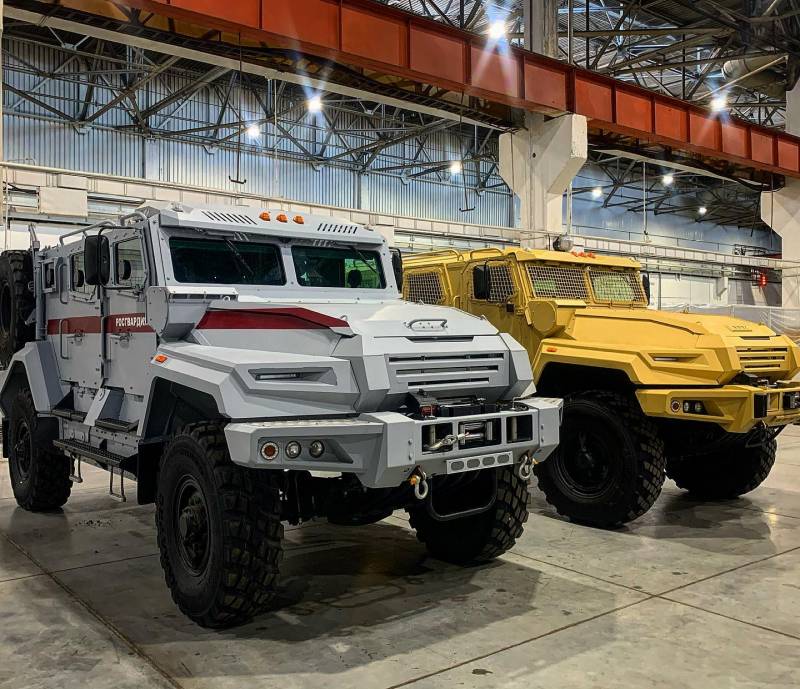 The latest armored car "VPK-Ural", developed by the "Military Industrial Company", is ready for acceptance for supply and mass production, the Russian Guard has completed testing of equipment. This is reported by the developer company on its page in Instagram.
According to the publication, the armored car passed preliminary tests in the divisions of the Russian Guard, where it confirmed the declared performance characteristics. At the moment, the car is completely ready for acceptance for supply, the decision remains with the command of the National Guard. Details of past tests are not given.
The armored car "VPK-Ural" was first presented at the international military-technical forum "Army-2019". Wheel formula - 4x4, weight - 14 500 kg. Length - 6 500 mm, width - 2 550 mm, height - 2 800 mm. Ground clearance - 400 mm. Installed domestic YaMZ-536 turbodiesel, developing a capacity of 360 horsepower. The maximum speed is 100 km / h, the range is declared at 1000 km.
"VPK-Ural" is largely unified with the armored car "Athlete", but much cheaper, since its design uses units and parts of serial equipment. This fact not only reduces the cost of production of the machine, but also facilitates its operation.
The armored car is designed to carry 12 people in full gear. Mine protection provides protection against an explosive device equivalent to six kilograms of TNT. Special anti-traumatic chairs with seat belts are installed. Armor of the engine compartment and cockpit protects against bullets of 7,62 × 54 mm caliber with a steel core, installation of additional armor screens is provided.
The armored car is already being delivered to a foreign customer in the Middle East in a standard modification and in a pickup version. In total, more than 100 machines have already been delivered.