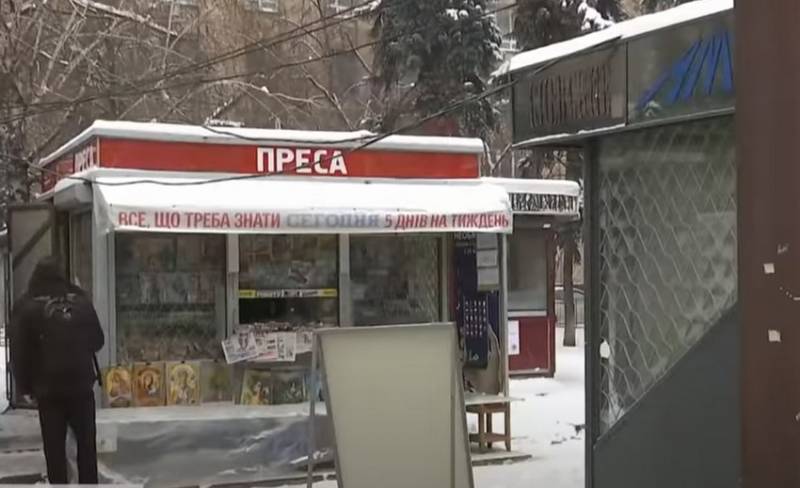 In Ukraine, at the state level, the displacement of the Russian language continues. On January 16, another norm comes into force in the country, obliging all print media to be published in the state language, i.e. Ukrainian.
The new norm, spelled out in Article 25 of the law "On Ensuring the Functioning of the Ukrainian Language as the State Language", requires the owners of newspapers and magazines to publish at least 50% of their products in Ukrainian. At the same time, it is allowed to publish the press in another, read - Russian language, but half of the circulation should be in Ukrainian. It's the same with subscription: if you want to receive a newspaper on another, be kind enough to buy the Ukrainian-language version as well. Those. You will receive two newspapers and pay for two.
A temporary exception has been made for the regional press, where a full transition to the state language is envisaged in mid-2024.
However, the law contains exceptions for publications published in the languages ​​of the "indigenous peoples of Ukraine", which legally include the Crimean Tatars, Karaites, and Krymchaks. The press of these nations may be published in their native languages. Also, the law does not apply to publications in English, which Kiev proposes to make the second official language, as well as media in other EU languages.
Since the Russians are not the indigenous people of Ukraine, the Russian language was not included in the exceptions. In general, this law is primarily directed against the Russians and the Russian language. Meanwhile, media experts predict that the Ukrainization of the press will lead to the closure of many publications, as people are accustomed to reading in Russian.
Starting today, specially appointed people and "concerned citizens" will monitor the observance of the law on the state language. While a fine is provided for violation, further punishment is promised to be tougher. Recall that the law "On Ensuring the Functioning of the Ukrainian Language as the State Language" adopted in 2019 was recognized as constitutional and does not infringe on the rights of Russian-speaking citizens of Ukraine.