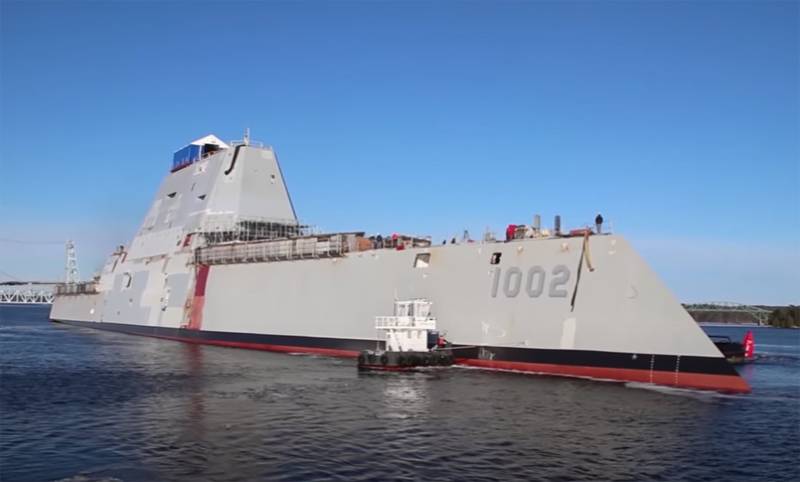 The last Zumwalt-class destroyer, the Lyndon B. Johnson, left the shipyard for Bath, Maine, for the Ingalls Shipyard. in Pascagoula, Mississippi, where weapons and other ship systems will be installed. Commissioning is expected in 2024. But here certain doubts arise. Since the problem with the cost of shells for guns remained unresolved, and it was decided to abandon the gun mounts, the question arises, what to replace them with? With the weapons of the third destroyer of the Zumwalt type, the United States has not really decided so far.
In relation to the "Lyndon B. Johnson", options for arming it with hypersonic anti-ship missiles located in the UVP, in place of artillery installations, were voiced. However, these missiles are not yet available, and whether they will be in the American arsenal no earlier than 2024 is unknown.
In addition, some high-energy
weapons
- about laser installations. Fortunately, the performance of the EU allows. However, they are not yet available either, and the appearance by 2024 also raises strong doubts.
The last ship in the series differs from its "sisterships" in that it has a steel superstructure, and not a polymer one, like the first two ships. There was information that these destroyers would be introduced into the AUG instead of the Ticonderoga-class URO cruisers being disabled, but in this case their advantage as "stealth ships" is lost, since the rest of the AUG ships are built using conventional technologies.
The estimated cost of the program, including R&D, exceeded $22 billion. Therefore, in 2017, a decision was made to cancel the development and production of some systems for the second and third ships. In particular, they abandoned the new UVP Mk. 57. in favor of the old Mk. 41.
In general, it can be recognized that, given the cost and highly questionable effectiveness, this program is one of the most failed in
stories
The US Navy, not only in the XXI century, but throughout their history
fleet
. Although, given that the pernicious trend, when the need to adopt a particular system is determined not by professionals, the military and designers (engineers), but by politicians in Washington, there is hope that this is far from the last fiasco of the US Navy.