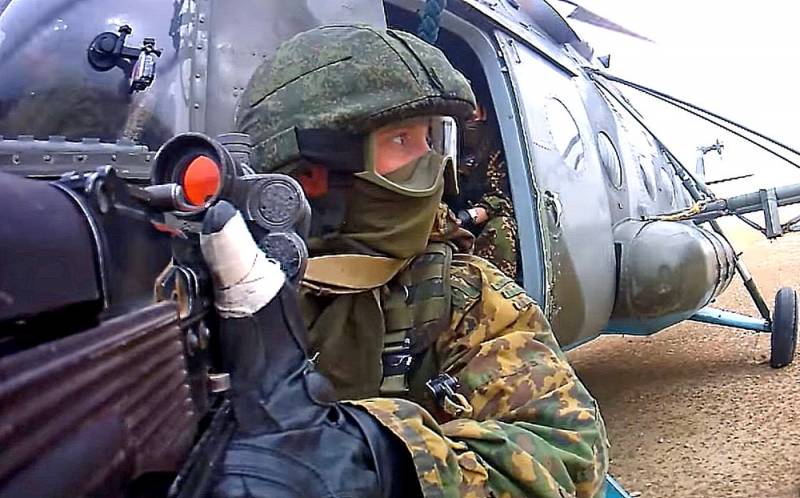 Russian and American special forces constantly "intersect" in various parts of the world. This gave grounds to compare both forces on the pages of the publication Strategy Page (USA).
At the height of the Cold War, about 30 thousand special forces were in the service of the Soviet troops. Most of them were conscripts (70-80%), but careful selection and a tough training program made it possible to make elite fighters out of them. As the author writes, the special forces effectively proved themselves during the Afghan campaign:
The Afghans learned to retreat from any area where special forces operated.
According to him, after the collapse of the USSR, the "rapid degradation" of the Russian special operations troops began. According to him, its peak came in 1999-2004, mentioning as "failures" the operation to free the hostages in the theater "Nord-Ost" and the school in Beslan.
In the first case, hundreds of civilians were killed, in the second, the building was stormed in a combined arms style, using RPGs, rocket launchers and
tanks
.
However, after that the situation began to change. So, during the Georgian campaign of 2008, the reconnaissance battalion of special forces in the rear guard entered enemy territory, "demonstrating a high degree of skill." As the author explains, in Syria, the Russian special forces managed to keep Bashar al-Assad in power, "despite the seemingly insurmountable threat from the rebels in 2011."
Here, Russian special operations troops clashed with their American counterparts and found that the US forces were more formidable than expected.
- the author writes.
As the observer points out, at present, the American special forces evaluate the Russian MTR as "quite combat-ready force", which "can compete" and "poses a more serious threat than during the Cold War." But in terms of the number of this type of troops of the Russian Federation (about 10 thousand people, of which more than half are contract soldiers) is seriously inferior to the United States, where there are five times more fighters) \.
SOCOM military personnel, meeting with their Russian counterparts in several regions of the world, found that Russian special forces are still imposing, but far from up to Western standards.
- noted in the US press.
It is not entirely clear why the Russian special forces, who have their own richest school of training and combat use, should generally meet Western standards.