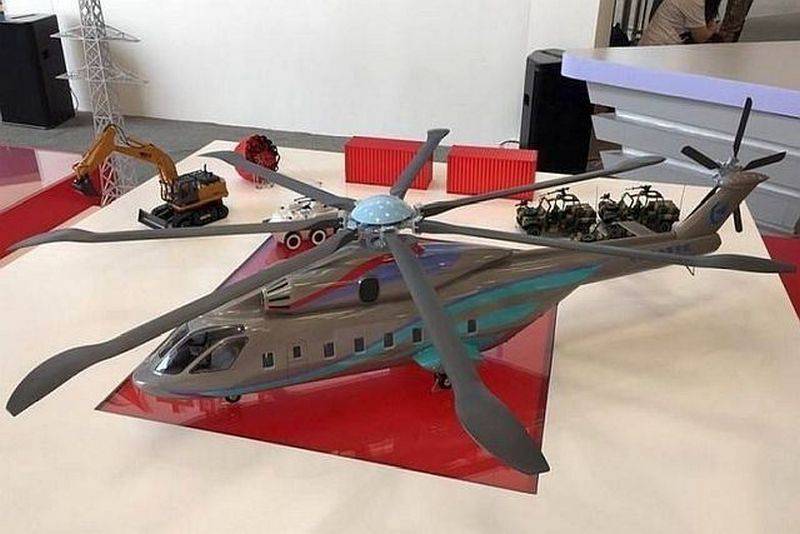 Russia and China are creating a new AC332 AHL rotorcraft capable of competing with the existing "heavyweights" in this class of equipment. At the same time, a number of experts believe that the developers took advantage of design solutions that are characteristic of existing samples.
Sino-Russian 38-ton AHL heavy-lift helicopter project inspired by the American CH-53E Super Stallion
- noted in the publication Defense World.
This conclusion in the Indian press is based on the fact that the AHL will have a main and tail rotor, like the CH-53E, and not a tandem rotor. This conclusion seems rather strange. Many helicopters have a similar AHL screw layout, including the Mi-26, which even visually resembles the new product, especially in comparison with the CH-53E, having an elongated rather than a barrel-shaped fuselage. However, this controversial conclusion has already begun to spread various Western resources.
As Chinese columnist Deng Jinghui explained to CCTV, the PRC has less expertise in building machines with a tandem rotor, such as the CH-47 Chinook, so using this technology could carry more risks when developing a new product.
As expected, the AC332 AHL will be a helicopter with a high payload (10 tons in the cockpit and 15 tons on the external sling). Its maximum takeoff weight will be 38,2 tons, flight altitude 5700 meters, range - 391 km at a maximum speed of 300 km per hour.