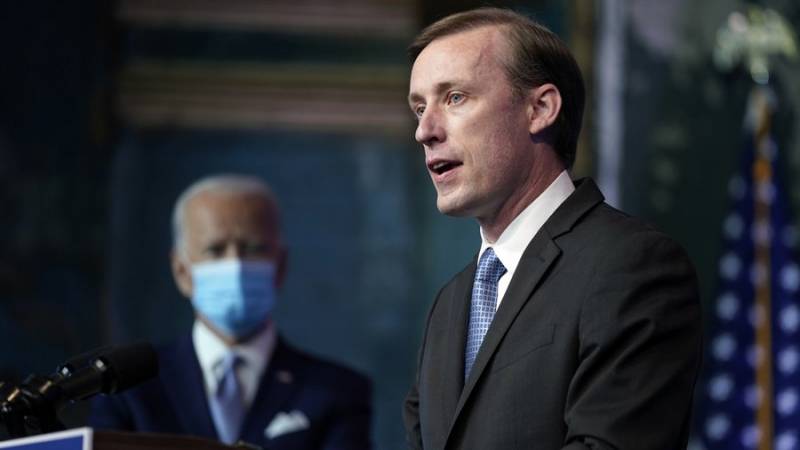 The United States is ready to give Russia a "strong answer" in the event of the deployment of Russian forces in Latin America. Jake Sullivan, National Security Adviser to the President of the United States
The United States summed up the results of three meetings with Russia that took place in recent days. The final briefing was held at the White House, and Biden's national security adviser Sullivan spoke at it, answering a number of questions regarding the negotiations. As follows from the transcript of the briefing, Sullivan was asked about the actions of the United States in case Russia takes steps to deploy its forces on the territory of Latin American countries. The answer of the adviser to the American president was not original, he promised to deal with Russia in a "decisive manner."
If Russia moves in this direction, we will deal with this decisively.
- Sullivan stated, without explaining what he means by these words.
Sullivan also paid attention to Ukraine, saying that Washington has levers of pressure on Moscow and they will be activated in the event of an escalation of the conflict. According to the adviser, Russia can invade Ukraine for any reason, such as sabotage or an attempted coup.
In his speech, Sullivan referred to US intelligence data that allegedly received information about Russia's preparations for an invasion under various pretexts that Moscow is "trying to fabricate." However, he admitted that the United States has no data on the invasion in the near future. He promised to announce the final "scenario" of the Russian invasion in the near future.
Our intelligence community is processing information that Russia is working to fabricate a pretext for an invasion, including sabotage and information operations, accusing Ukraine of preparing an attack on Russian forces in eastern Ukraine
- he said.
Recall that on the eve of Russian Deputy Foreign Minister Sergei Ryabkov said that Russia's negotiations with the United States and NATO have reached an impasse, the Americans do not want to discuss issues of guarantees of Russia's security. Answering a question about the possibility of deploying Russian forces in Latin America, in particular Venezuela or Cuba, Ryabkov neither confirmed nor denied such a possibility.