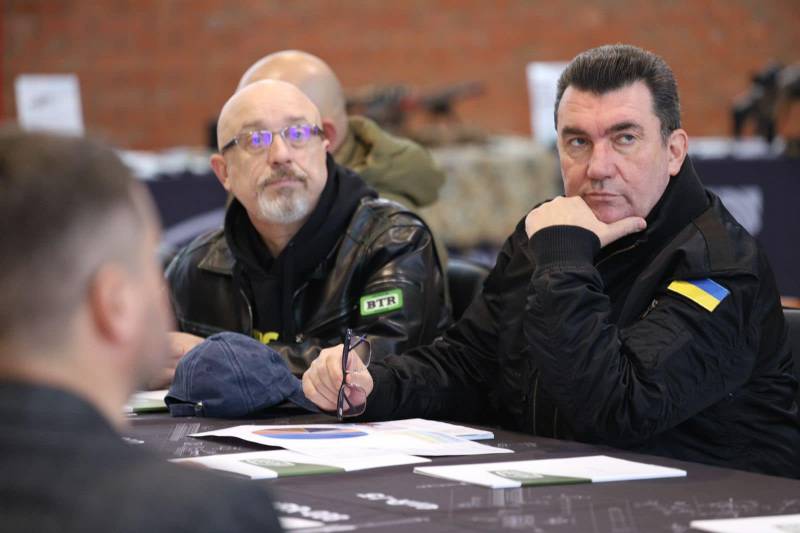 The words in support of Ukraine voiced in recent days by the representatives of the United States and NATO have inspired the Ukrainian authorities with the hope that Kiev will receive much more help from the West than was announced earlier. At least this opinion was expressed by the Secretary of the National Security and Defense Council of Ukraine Oleksiy Danilov.
According to the secretary of the National Security and Defense Council of Ukraine, the United States and NATO are providing constant assistance to Ukraine, but this is not enough, Kiev wanted the support "to be more." Danilov was especially envious of the volume of weapons supplied by the Americans to the Afghan army. As the NSDC secretary emphasized, Kiev would like to receive the same assistance, he even promised that the American
weapon
will be in "strong hands", and the servicemen of the Armed Forces of Ukraine will not abandon him in front of the enemy.
However, today we have to be content with only what our partners supply, although Kiev is counting on the supply of air defense equipment, electronic warfare equipment and other heavy weapons to repel "Russian aggression."
Danilov also spoke in favor of the continuation of the joint exercises of NATO countries on the territory of Ukraine, since this "makes Moscow nervous" and forces it to divert forces and means, as well as the constant presence of US and NATO ships in the Black Sea. At the same time, he stressed that Kiev needed to have as many missile-armed ships as possible capable of striking.
It should be noted that this year the United States allocated half a billion dollars of military aid to Ukraine, part of which will go towards the purchase of "naval equipment" and a radar system. The supply of light weapons and ammunition will also continue. Washington does not exclude that aid will be increased in the event of direct Russian aggression against Ukraine.