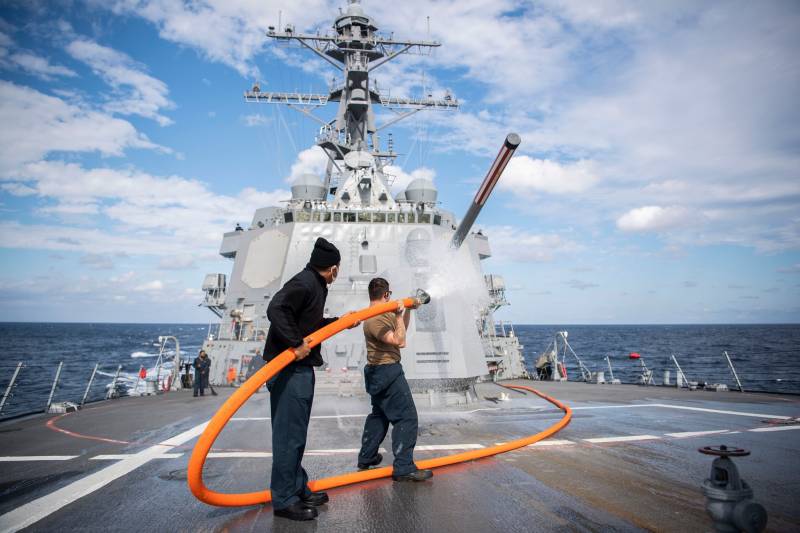 On January 12, 2022, the regular annual conference of the Association of Surface
fleet
United States, which was addressed by the commander of the fleet, Admiral Daryl Caudle. The senior naval commander emphasized that the US Navy should pay more attention to its own mistakes and shortcomings. "We need to be offended by the lack of correct manning, delays in the withdrawal of ships at the right time." Caudle stressed that the fleet today needs more ships and more money. While the authorities are saving on the navy, the Navy will not be able to acquire new ships and new military personnel.
The admiral also drew attention to delays in the maintenance and modernization of ships. Four state-owned naval shipyards are constantly experiencing delays in their operations. And this despite the fact that the fleet has already invested $ 2,8 billion from 2015 to 2019 to improve the productivity of the shipyards. As a result of a recent audit, it was found that 75% of the maintenance activities on ships at the shipyards have been postponed, and for both aircraft carriers and submarines.
Vice Admiral Roy Kitchener, commander of the US Navy's surface fleet, said maintenance delays have dropped 2019% since 41, but only in private repair shops. State-owned shipyards continue to experience major problems with repair delays, although many jobs are already being completed on time. If in 2019 34% of the work was completed on time, then in 2021 - already 59%. In addition, the naval shipyards themselves, which were built a long time ago, also need repairs. For example, the modernization of one of the shipyards began, which was built back in 1800, more than 220 years ago.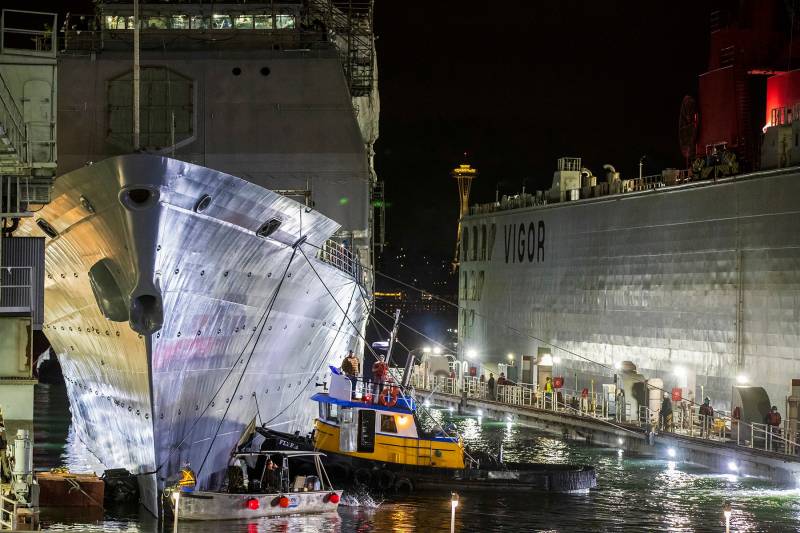 According to Admiral Caudle, the lack of opportunities for scheduled technical inspection of ships - both surface and submarine, leads to dire consequences. For example, accidents such as the one that occurred in October 2021 with the Connecticut submarine, which crashed into an underwater rock in the South China Sea, can occur.
Caudle highlighted the importance of funding shipyards, including the Portsmouth Naval Dockyard in Maine, the Puget Sound Naval Dockyard in Washington, and the Pearl Harbor Shipyard in Hawaii. The admiral stressed that if the United States entered into a high-intensity conflict with a strong adversary, they would not have enough power to repair several ships at the same time. This is due to the lack of shipyards and dry docks, and this is a big problem for both peacetime and wartime.
Also, according to the admiral, the fleet should focus on training personnel, who today come to ships less and less prepared.