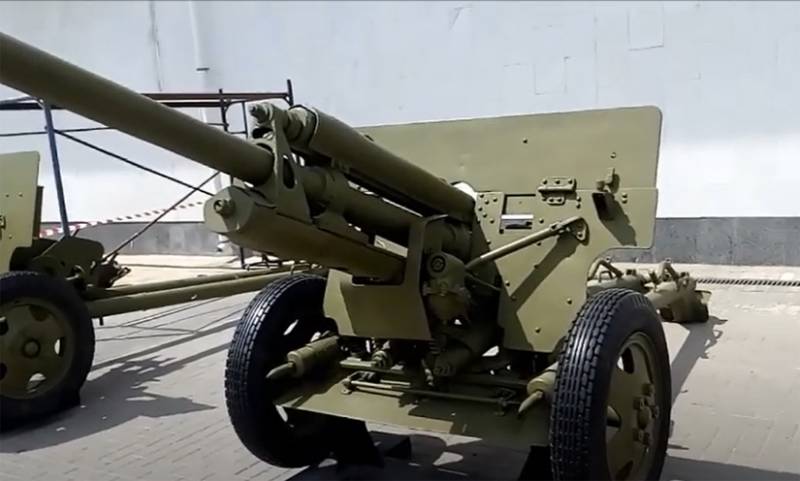 During the Great Patriotic War, there was enough misinformation and so-called stuffing on both sides. Disinformation often played a significant role in getting what you want from your adversary. Of course, it didn't always work. But it did happen.
There is an opinion that some types of weapons, both in the Red Army and in the Wehrmacht, appeared on the basis of misinformation thrown in by intelligence. One such opinion concerns the appearance in the Soviet Union of the ZiS-2, a 57-mm anti-tank gun.
Soviet designers were given the task of creating a cannon, the ability to cope with
tanks
with an armor of at least 60 mm. At the same time, the opinion is expressed that the very appearance of this technical task is connected with the disinformation work of the German side. Some experts believe that it was the German side that made a pseudo-leak about the alleged appearance of armored vehicles with such characteristics at the Wehrmacht.
As a result, a 57 mm cannon was created, but its power (and hence the final costs) turned out to be too large for the purposes that were available at that time. However, this was in 1941. Later, the Wehrmacht actually acquired heavier tanks, which became quite suitable targets for the ZiS-2.
Of course, there are other versions about the appearance of the 57-mm anti-tank gun in the early 1940s in the USSR and the reasons for its rather long "non-use" for its intended purpose. At the same time, supporters of different versions have their own "indisputable" arguments for their own righteousness.
The Starina channel tells about the gun: