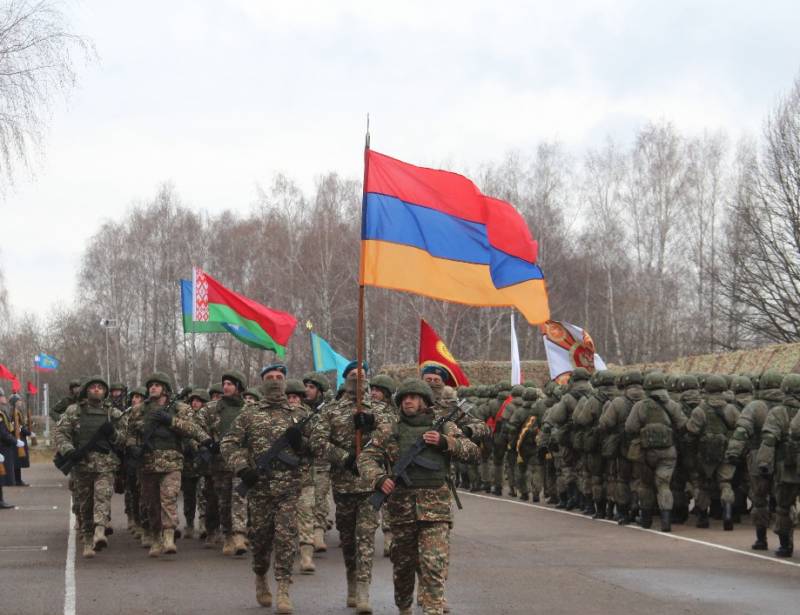 The photo is illustrative.
The command of the CSTO peacekeeping contingent in Kazakhstan shares with journalists information about what tasks were solved by the servicemen who arrived in the republic, in addition to protecting and defending strategically important enterprises, transport hubs and administrative buildings. One of the tasks assigned by the command to the contingent from Armenia was voiced by Major Hayrapet Mkrtchyan. This officer is in command of a company of Armenian peacekeepers in the Republic of Kazakhstan.
According to the officer, the Armenian contingent was solving the problem of preventing water poisoning at the Druzhba water intake in Alma-Ata. According to some reports, the militants were going to aggravate the situation in the republic with a terrorist act, which could lead to extremely grave consequences. Among other things, the militants reportedly had plans to poison the water at the water intake, which is used by hundreds of thousands of residents of Kazakhstan's largest city and its environs.
A major of the CSTO peacekeeping contingent from Armenia noted that there was a threat of "terrorist actions against the water intake in Almaty."
Also, the Armenian military were involved in the protection of enterprises that supply the southern regions of Kazakhstan with food. First of all, it is one of the largest bakery factories in the republic.
Recall that the start of a phased withdrawal of the CSTO peacekeeping forces from Kazakhstan is scheduled for tomorrow. In this regard, the opinions of military experts were divided. Some believe that there is no need to rush to the withdrawal of troops, others agree with the President of Kazakhstan Tokayev, who earlier said that the CSTO mission in the republic has been completed and fully justified itself.