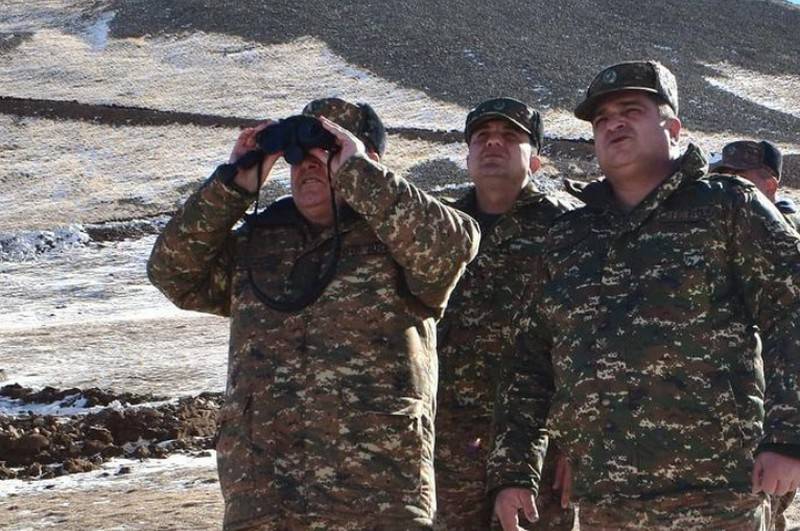 Clashes resumed on the Armenian-Azerbaijani border, and the deaths of several servicemen of the Armenian army are reported. This is stated in the message of the Armenian Defense Ministry on Twitter.
Yerevan accused Baku of shelling its positions on the eastern border with Azerbaijan. The clashes took place in the area of ​​the village of Verin Shorzha in the Gegharkunik region of the republic.
According to the published data, during the shelling, the Azerbaijani military used artillery and drones, two soldiers of the Armenian army were killed in two days of shelling, and two more were injured. The body of another soldier with a gunshot wound was found on the night of Tuesday to Wednesday.
In the zone of intense skirmish that began on January 11 after the provocations of the Azerbaijani Armed Forces in the eastern direction of the Armenian-Azerbaijani border, at midnight the body of a soldier of the Armenian Armed Forces was found (...) with a fatal gunshot wound
- said in a statement.
In turn, the Ministry of Defense of Azerbaijan reports about an aggravation on the border with Armenia due to the provocations of the Armenian side. It is reported that one soldier of the Azerbaijani army was killed, there is no information about the wounded. It is noted that in order to stabilize the situation, "adequate response measures" are being carried out, but without the use of artillery and drones.
The parties directly accused each other of provocations, making appropriate statements.
Recall that the situation on the border between Armenia and Azerbaijan escalated after the military conflict in 2020, when part of the territory of Karabakh passed to Azerbaijan, and the Gegharkunik and Syunik regions of Armenia became border regions. Baku does not recognize the current borders of Armenia, claiming rights to part of the territory of the republic. The procedure for demarcation and delimitation of borders proposed by Russia has not yet begun.