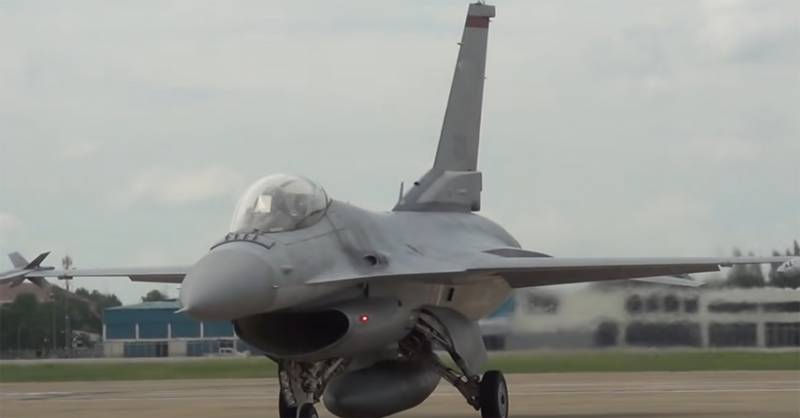 From the island of Taiwan, reports of an incident with an F-16 fighter are coming. It is reported that during the flight after undergoing modernization, the fighter fell into the sea.
From the summary of the press service of the Ministry of Defense of Taiwan:
The most advanced type of fighter in our Air Force - the F-16V - disappeared from the radar screens after taking off from the Chiayi airbase. He fell into the sea. Searches are in progress.
Chiayi Air Base is located in southern Taiwan.
Taiwanese President Tsai Ing-wen personally gave the order to conduct a search and rescue operation and find out the reasons for the incident.
Local press reports say several people witnessed the F-16V crash into the sea. Helicopters and ships were sent to search for the crew members.
At the moment, the command of the Taiwan Air Force has decided to suspend flights of all F-16 fighters.
It is emphasized that after passing through the modernization, the aircraft received a technical certificate of flight compliance. In this regard, questions arose as to whether the fall of the fighter could be associated with a technical problem that manifested itself during the flight, or whether it could be a human factor. Military experts in Taiwan suggest that the pilots have not yet received sufficient training in the operation of the upgraded versions of the fighters.
Earlier, in 2020, the F-16 (its un-upgraded version) also fell into the sea. Then the reason was called "the inadequate level of preparation of the aircraft for flight by technical services." What exactly is meant is not reported until now.