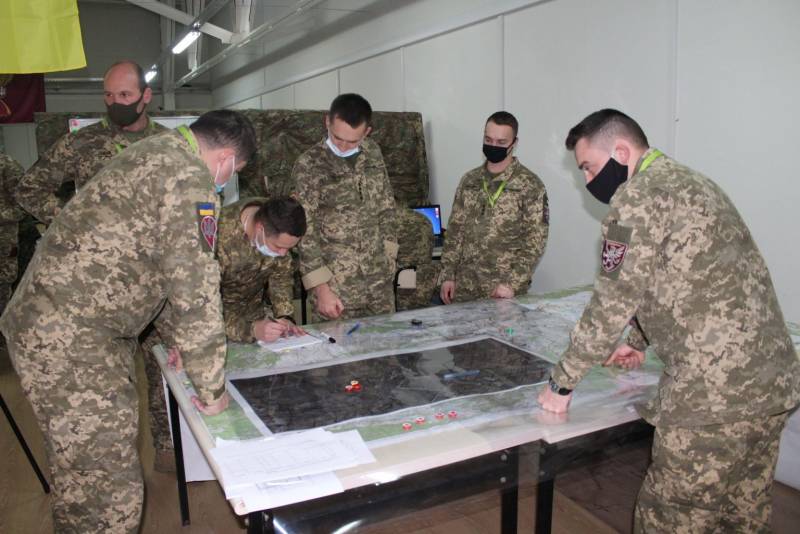 Additional funding in the amount of $ 200 million, allocated by the US to Ukraine, will go towards the purchase of separate military equipment. The supply of ammunition and weapons will take place within the allocated funds within the US military budget for 2022. It is reported by Politico.
The American publication, citing sources in the White House administration and the office of the President of Ukraine, claims that the additional funds allocated by the United States in December 2021 will go towards the purchase of a certain radar system and equipment for the Ukrainian Navy. There is no specific information on what kind of "marine equipment" and radar system it is, as well as when deliveries will begin.
According to the newspaper, Biden approved an additional $ 200 million for Kiev without publicity as part of his authority to write off budget funds. Ukraine will not see the funds themselves, everything will happen much easier, i.e. The Pentagon will send "equipment" to Ukraine and that's it. All this will pass as the provision of "immediate military assistance" to the country "in danger", about which the US Congress will be notified after the fact.
In total, as previously reported, Ukraine will receive half a billion dollars in military aid from the United States in 2022. What exactly will be included in this help is still unknown. Although the US Congress has already advocated the sending of heavy weapons to Ukraine, including anti-ship missiles, air defense systems, etc. This is supported by the so-called "hawks" from the Republican Party, who generally reject negotiations with Russia. The corresponding bill was introduced to the House of Representatives on January 10.
Meanwhile, it became known that Germany, despite the repeated demands of Kiev, refused to lift restrictions on the supply of weapons to the Armed Forces of Ukraine, stating that it was already providing the necessary assistance to Ukraine.