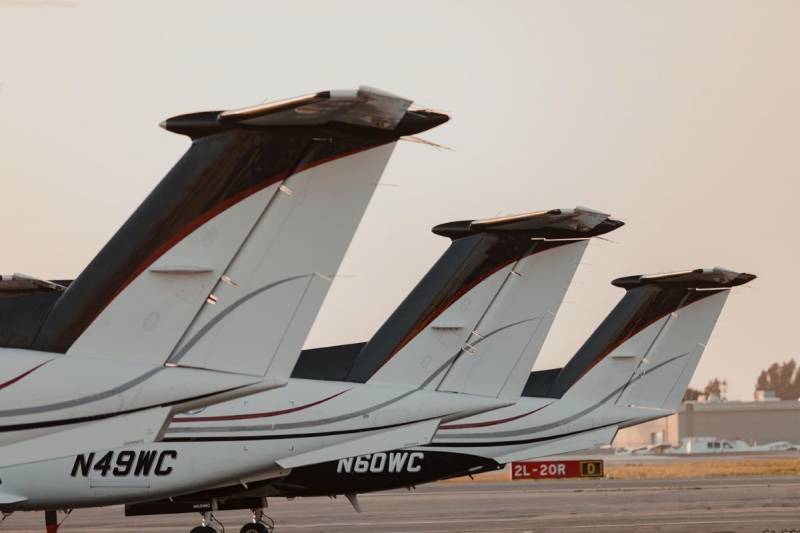 North Korea on Tuesday morning (at about half past one in the morning Moscow time) launched a ballistic missile into the Sea of ​​Japan. Or, as reported in the Japanese media, "an unidentified long-range munition." Due to missile tests of the DPRK on the west coast of the United States, civilian flights were suspended
aviation
.
The suspension of flights was carried out by order of the United States Federal Aviation Administration (FAA), which applies to all airports in the Pacific coast of the United States. The city of San Diego media reported that civil aircraft were prohibited from taking off for seven to 45 minutes. In doing so, they referred to radio communications and statements by officials of the international airport of this settlement. In other cities in the western United States, flights were postponed for up to 1,5 hours.
San Diego airport spokeswoman Sabrina Lo Piccolo told reporters that the order to suspend flights (the so-called ground stop) did not say anything about its reason. The FAA declined to comment on this information.
The FAA Ground Stop is an order that instructs aircraft to remain at their departure points. Such orders are usually given due to bad weather, equipment interruptions or extreme situations. For the first time, the FAA issued such an order after the September 11, 2001 terrorist attacks. On Tuesday morning, the weather on the Pacific coast of the United States was flying.
Subsequently, there were statements that the directive on the suspension of flights was issued by the NORAD command - the North American Aerospace Defense Command. The reason was precisely the missile tests in the DPRK.