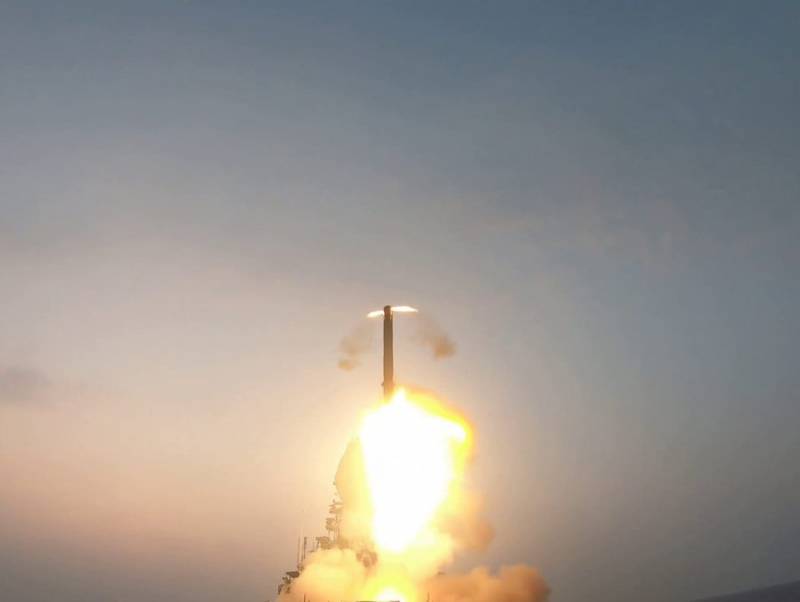 India continues to develop an improved shipborne version of the BrahMos supersonic cruise missile. The next stage of missile testing took place on Tuesday, January 11, the press service of the Defense Research and Development Organization (DRDO) reports.
According to a message posted by DRDO on Twitter, the next tests of the anti-ship version of the BrahMos missile took place from a surface ship. The carrier was the new Indian Navy destroyer Visakhapatnam. Details of the tests are not given, it is emphasized that the missile successfully hit the target, which was played by a sea target. The tests were carried out at Visakhapatnam, on the east coast.
It is noted that an improved version of the BrahMos supersonic anti-ship missile system is being created in the interests of the Indian
fleet
.
The test destroyer D66 Visakhapatnam is the lead ship of Project 15B, which entered the Indian Navy in November 2021. Project 15B is an improved version of the 15A project of the Kolkata type. The ship was designed by the Office of Naval Development of India with the participation of specialists from the Northern Design Bureau (St. Petersburg). Power plant - gas turbine, combined, type COGAG - two independent turbines for each propeller shaft. Two M36E units (4 gas turbines, two gearboxes) manufactured by Zorya-Mashproekt (Ukraine) are used as main engines. The lines of the propeller shafts were manufactured at the Baltic plant (St. Petersburg).
The destroyer is 163 meters long, 17,4 meters wide, and has a total displacement of 8100 tons. The ship can reach speeds of over 30 knots and travel up to 4000 miles without refueling. Armament - 16 BraMos anti-ship missiles in vertical launchers, an Israeli long-range air defense system LRSAM (Barak 8ER) with a 32-charge launcher, a 76-mm / 62 Leonardo (Oto Melara) Super Rapid artillery mount, four 30-mm AK-630, 533 artillery systems -mm torpedo tubes, two RBU-6000 rocket launchers.