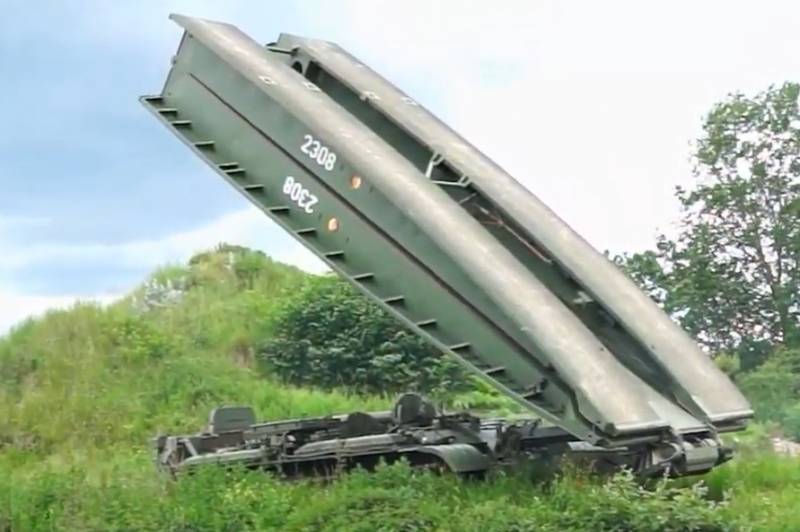 In the Indian city of Avadi, armored vehicles are as common a road user as any other vehicle. India has published a video of the BLT-72 bridgelayer based on the Soviet
tank
T-72, which drives through this city.
It was posted on his Twitter page by one of the eyewitnesses.
The video shows a bridgelayer driving through the city on the chassis of a T-72M1 tank (version Ajeya_. This heavy engineering equipment is produced at the Heavy Vehicles Factory (HVF) located in Avadi.
It is noteworthy that among the local residents, the appearance of heavy armored vehicles on the street did not arouse much interest. It seems that this does not seem to them an unusual event, they are already used to it.
As one of the Indian users of the social network explained, the city even has a specially designated reinforced lane for the movement of armored vehicles on the public road, along which it follows from the factory to a nearby test site.
The BLT-72 design supposedly borrows engineering solutions that were used on the Soviet MTU-55 bridgelayer, produced since the 60s of the last century.
It lays out two types of bridges, 20 and 22 meters long, capable of supporting a weight of up to 50 tons. They require a maximum of five minutes to install.
Your normal day on the streets of AVADI! You might see Bus lanes, Bike lanes works over, but here you get tank-only-lane. pic.twitter.com/ONTWLeB7v7

- Krishnan (@cvkrishnan) -