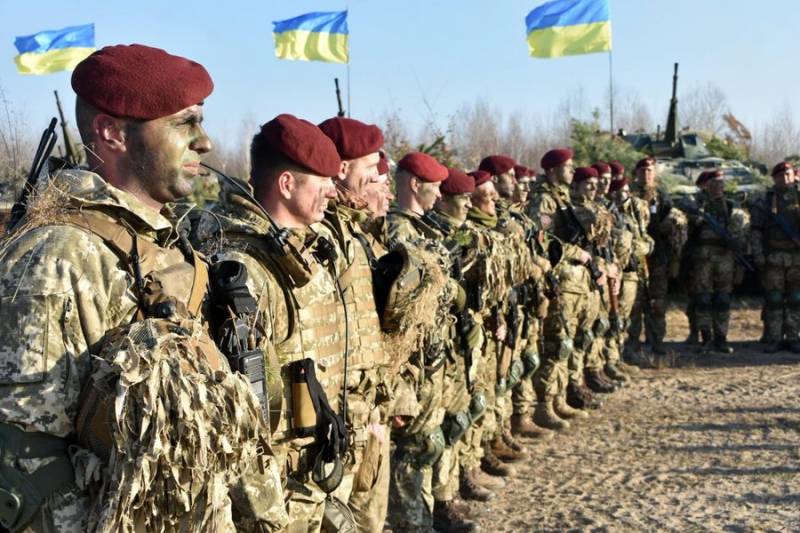 Ukraine will receive additional military assistance from the United States, a decision was made in Washington last year. The allocation of an additional amount to Kiev was confirmed by a source in the White House, CNN reports.
Washington will additionally finance the purchase of weapons for the Ukrainian army. The entire amount, and this is another 200 million dollars, will go to military needs, i.e. what Kiev constantly demands. As a source in the Biden administration informed, the funds will be spent on the purchase of a small
weapons
, ammunition, medicines, radio stations and other equipment for the Armed Forces. Thus, Washington will finance Kiev half a billion this year, taking into account the US defense budget for 2022 of 300 million for Ukraine.
According to CNN, the decision to allocate additional funds was made quietly in December last year, weeks before negotiations with Russia on security guarantees. The US Congress received a notification of the allocation of funds in January this year.
News
Kiev was very pleased that the Ukrainian army would receive additional American funding, which continues to assert that Moscow is allegedly hatching plans to invade Ukraine. According to Ukrainian media, no decrease in the military presence of Russian troops near the Ukrainian borders has been observed, but on the contrary, Russia continues to surround Ukraine, concentrating its forces in the east, south and north.
Moreover, these data were provided not by the Ministry of Defense of Ukraine, but by the Pentagon, or rather the official representative of the American military department, John Kirby, who once again accused Russia of "aggressive intentions" towards Ukraine. As previously reported, the "withdrawal" of Russian troops from the Ukrainian border is one of the US demands on Russia in the framework of the negotiations that have begun.