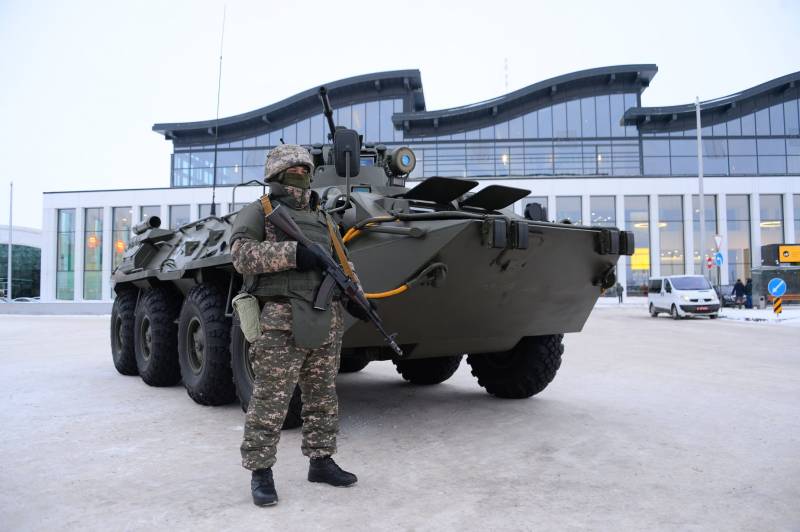 Servicemen in Kazakhstan
The situation in Kazakhstan has returned to normal against the background of what was happening a few days ago. However, it is clearly too early for the power structures and law enforcement agencies to relax.
Commenting on the situation in Kazakhstan, the Russian president called it an act of external aggression. At the same time, Vladimir Putin pointed out that the peacekeeping forces of the CSTO, which were introduced several days ago after a personal appeal to the Organization by the President of Kazakhstan, Kassym-Zhomart Tokayev, helped to prevent the degradation of the situation in the republic. The Russian president made his statement during an extraordinary session of the CSTO Council.
President of Russia:
After fulfilling its functions, the CSTO contingent will certainly be withdrawn from Kazakhstan.
The head of Tajikistan Emomali Rahmon also took the floor during the session. According to him, there is still a danger of gangs penetrating into the countries of the CSTO. Emomali Rahmon pointed out that in total, there are more than 40 militant training camps near the borders of the Organization's countries. In total, at least 6 terrorists are training in these camps. The largest number of such camps is in Afghanistan.
In connection with the current situation, Emomali Rahmon came up with an initiative to create a security belt "around Afghanistan".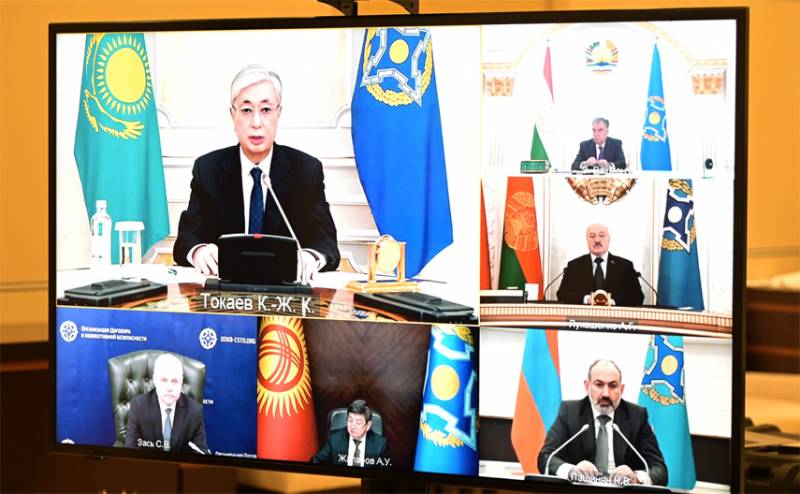 Returning to Vladimir Putin's statement about plans to withdraw the CSTO contingent from the Republic of Kazakhstan after the completion of the mission, it is worth noting that, by and large, this can be done in the short term.
The fact is that the promptness of the transfer of the combined contingent of five states (Russia, Belarus, Armenia, Tajikistan and Kyrgyzstan) to Kazakhstan unambiguously makes it clear that the troops of the Organization are ready to immediately respond to the threat posed by any of the CSTO countries. It is also a signal to those who sponsor "color revolutions" from abroad. If the CSTO is active, such sponsorship can have an effect close to zero. That is why now so much negativity is pouring out from the West towards Tokayev in connection with his request to bring the peacekeepers of this organization into Kazakhstan - the plans can be destroyed by the prompt introduction of a limited contingent, and by the introduction for a very short time.