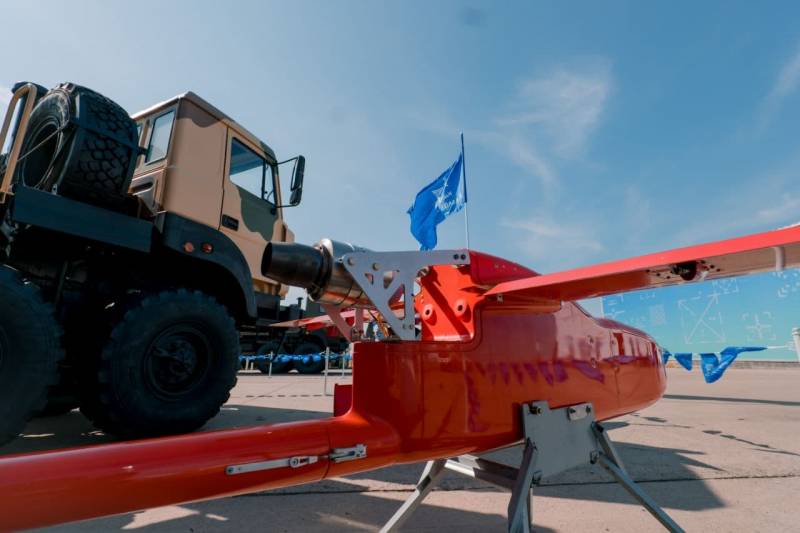 Among the latest military developments of the Izhevsk Electromechanical Plant "Kupol", a special place is occupied by the universal target-training complex "Adjutant".
In short, the Adjutant target complex was created for training combat crews of air defense complexes and systems - from portable anti-aircraft missile systems and short-range air defense systems of the Tor type to long-range systems in the near zone.
The "Adjutant" complex is capable of creating an environment as close as possible to a combat one, and thus makes it possible to practice repelling attacks from missiles, aircraft, helicopters and unmanned aerial vehicles, including the "UAV swarm" that is relevant in the light of the latest military trends.
As it became known to our publication, the Izhevsk Electromechanical Plant Kupol (part of the Almaz-Antey VKO Concern) plans to launch its own production of turbojet engines for small UAVs.
These plans were announced this year by the general director of the enterprise Fanil Ziyatdinov.
The topic of unmanned aerial vehicles is not new for the company: after all, several years ago, Kupol engineers developed and are currently deploying serial production of the Adjutant universal target training complex, which includes various types of UAVs used as targets.
In addition, it is planned to supply turbojet engines for unmanned vehicles not only to Russian territory, but also to the international market.
Note that today the "Adjutant" complex includes up to five different types of targets, as well as information visualization tools for commanders.
That is, in the "Adjutant" there are means of displaying information, which are an electronic screen of the commander, which is located at the command post at a distance of up to 10 km from the ground control post. The screen displays the entire target situation in the sky with the transmission of all telemetric information on the actions of targets in the air, speed and altitude of the vehicles.
As the leading developer and manufacturer of anti-aircraft missile systems of the Tor family, the Kupol plant has been actively diversifying its production in recent years - not only in the direction of civilian and dual-use products, but also in terms of expanding the range of defense products.
Izhevsk Electromechanical Plant Kupol is actively modernizing not only its products, but also its own production facilities. Along with the renewal of production assets, modern technological equipment is being introduced, high-precision and high-performance equipment is purchased and installed. The production potential of the enterprise is assessed as high, "says the head of the military air defense, Lieutenant General Alexander Leonov.