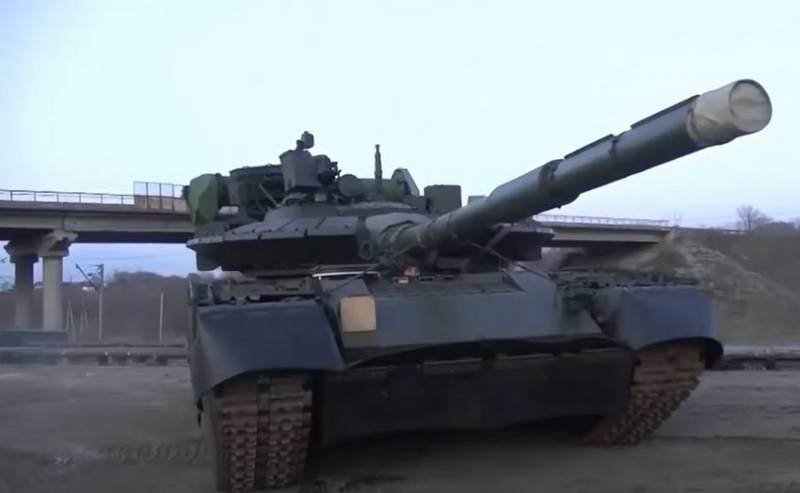 The photo is illustrative
Department of Defense continues to re-equip Marine Corps units, strengthening them
tanks
T-80. According to the press service of the military department, a new tank unit has been formed in the Primorsky Marine Corps of the Pacific Fleet.
The new tank battalion of the Pacific Fleet Marine Corps was equipped with modernized T-80BV tanks. The unit will be deployed in the Primorsky Territory, the tankers have already begun coordination and combat training. In total, the battalion received more than 30 tanks that have undergone modernization; delivery dates have not been announced. It is noted that the equipment entered the new part under the state defense order as part of the rearmament program for modern weapons.
That the Pacific Marine Corps
fleet
began to re-equip with new T-80BV tanks, removing various modifications from T-72 units and formations, it became known in 2019. The rearmament of the Marines began almost simultaneously with the motorized rifle units of the Eastern Military District. The Ministry of Defense decided that the modernized T-80BV tanks are best suited for the conditions of the Far East and North.
The T-80B tank and its modifications were produced at Omsktransmash JSC from 1979 to 1991. The last modification was the T-80BV tank, which was adopted by the Soviet army in 1985. Currently, the T-80 is being upgraded to the level of the T-80BVM, this year the troops should receive about 80 upgraded tanks.
The machine, which has undergone a thorough modernization, is equipped with an 125-mm gun, which has the ability to fire guided missiles, a multi-channel sight, a modified gas turbine engine with 1250 horsepower, an arms stabilizer and a driver's observation device. The tank is protected from fire by a complex of modular dynamic protection and an anti-cumulative lattice screen.