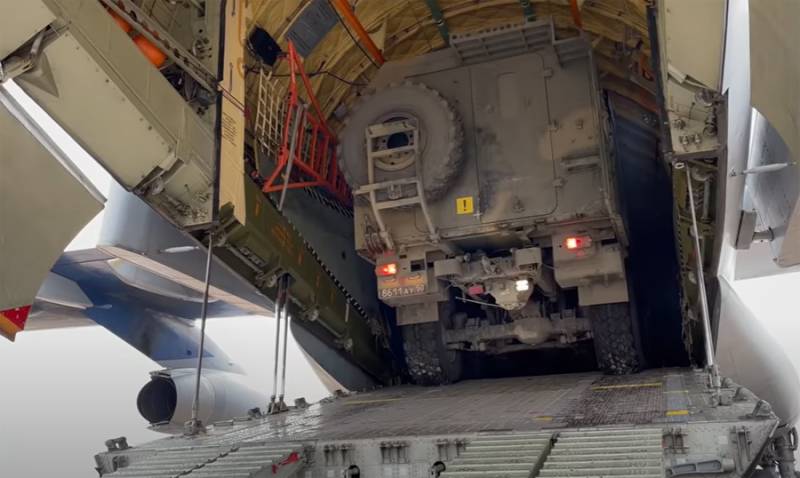 Former adviser to Nursultan Nazarbayev (the first president of Kazakhstan) Yermukhamet Yertysbayev, in an interview with Russian journalists, commented on the reaction of the Western world to the introduction of the CSTO contingent into the republic.
In an interview with RIA
News
Yertysbayev said that the West as a whole (the European Union, the United States) has shown and continues to show great interest in Kazakhstan and its resources. The interest is also caused by the geographic location of the republic. Recently, according to Yertysbayev, Western investors have invested "almost $ 376 billion" in the economy of Kazakhstan, primarily in the production of hydrocarbons.
From an interview with Ertysbayev
RIA News
:
Therefore, the introduction of CSTO troops has now infuriated the entire West.
Moreover, the former adviser to Nazarbayev stressed that he had no doubts that foreign forces had attempted an armed rebellion in the republic. According to Yertysbayev, this was necessary for such forces to create another "unpleasant hotbed in the rear of Russia." Yertysbayev also noted that such a time had been specially chosen, which precedes the negotiations between Russia and the United States. Let us remind you that such negotiations will start in Geneva today. And on January 12, negotiations are scheduled in the Russia-NATO format. One of Russia's demands on the United States and NATO is that the alliance should not expand to the east.
Riots began in western Kazakhstan after a significant jump in gas prices. The government reacted quickly enough to the situation and canceled the sharp increase in fuel prices. However, the protesters began to put forward political demands up to the resignation of the Cabinet. But even after the dismissal of the government by President Tokayev, the protest actions did not stop, and on the contrary - their degree began to rise, shots were heard. Militants joined the protesters, engaging in armed clashes with the military and police. The most difficult situation was in Alma-Ata. President Kassym-Jomart Tokayev was forced to ask the CSTO for help. After that, the contingent of this organization was introduced to Kazakhstan, one of the members of which the republic is.