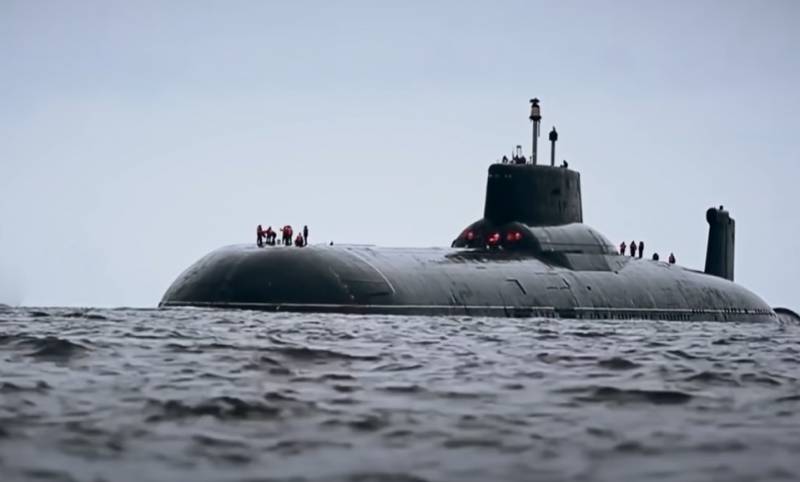 In the expert environment of NATO countries, a very peculiar interpretation of the events of 2020 was voiced, in which, as Britain earlier said, a Russian submarine damaged the sonar of one of the warships of the British Navy. Initially, it was reported that the frigate HMS Northumberland made a collision with a Russian submarine, as a result of which the British ship's sonar was damaged. Now events are interpreted differently.
So, in the Polish edition of Defense24, the author, referring to experts in NATO, writes the following:
It is likely that a Russian submarine, during a rapprochement with a British frigate, tried to take possession of its sonar, taking into account the fact that its antenna was towed at a fair distance from the warship.
It is reported that we are talking about a Type 2087 sonar with a towed antenna. At the same time, NATO experts, commenting on the incident, say that it happened beyond the Arctic Circle - in the waters between the shores of Norway and Iceland. There, the British frigate was engaged in tracking the movement of submarines of the Russian Navy during their transition to the Atlantic Ocean.
It is also added that the British carrier-based helicopter "identified the Russian submarine by the periscope."
The Polish observer writes that it is no coincidence that the British have not reported anything about the incident for more than a year. They, as stated on the pages of the aforementioned military-themed publication, "cannot afford to admit the possibility of capturing the sonar antenna by Russian sailors."
From material in the Polish press:
Experts believe that the Russians deliberately intended to take possession of the sonar antenna of the British frigate HMS Northumberland.
Recall that, according to official London data, the loss (initially reported damage) of the sonar was accidental.