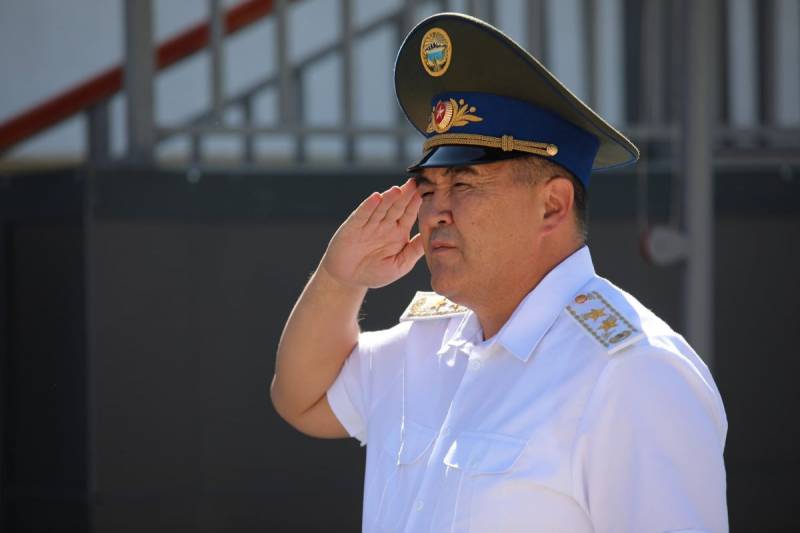 Bishkek claims that the militants did not come to Kazakhstan from Kyrgyzstan. None of them crossed the Kyrgyz-Kazakh border.
This statement was made to journalists by the head of the State Committee for National Security of the Republic of Kyrgyzstan Kamchybek Tashiev.
We have no terrorists
- said a high-ranking Kyrgyz official.
At the same time, he added that if radicals appear in his country, strict measures will be taken against them in accordance with the legislation of Kyrgyzstan.
Tashiev does not deny that there are Kyrgyz citizens among the persons detained by law enforcement officers of Kazakhstan, but he has not received any official messages from the neighboring state of Bishkek on this matter and does not know specific names. The head of the State Committee for National Security does not exclude that they did not take any part in the riots and were detained by mistake.
Among them there may be those who hesitated
- suggested Tashiev.
He assured journalists that the unrest in Kazakhstan does not threaten Kyrgyzstan, since all the necessary measures have been taken to ensure security.
Earlier, a citizen of Kyrgyzstan was shown on one of the Kazakh TV channels, who said that he agreed to participate in protest actions for the promised $ 200. Jazz musician Vikram Ruzakhunov was identified in the "guest" who arrived from the neighboring country.
The day before, information came from Kazakhstan about a clash southwest of Alma-Ata, in which a group of armed men took part, trying to break through the border into Kyrgyzstan.