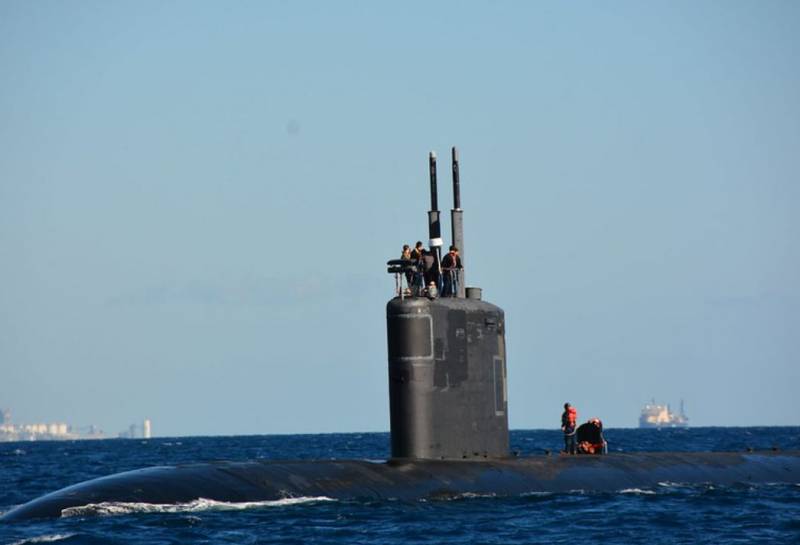 It has recently become known that metallurgists from Washington state have for decades provided false data on the strength tests of steel used in the manufacture of submarines for the US Navy. The naval department reported that they had worked on the safety of submarines. But at the same time, the Navy did not spread about specific measures, nor did they talk about which submarines were built from low-quality steel.
Navy spokesman Alan Baribo stressed that the safe operation of the submarines was ensured through careful analysis of materials and a number of other measures. As noted in the Navy, a variety of external influences on newly built ships were analyzed. Now the Navy has raised the quality standards for the materials it uses.
As it turned out, the test results were falsified from 1985 to 2017. At least half of the steel produced for the needs of the Navy at the facility in Washington state was verified by these tests. The purpose of the tests was to test the strength of steel in the event of a collision of a boat with an object or military action. The director of the metallurgical shop at the foundry E. Marie Thomas was brought to justice. It was she who issued the certificates of conformity.
The US Navy incurred additional costs due to falsified tests, the naval department said. Now the fleet will be more responsible in analyzing the quality of materials provided by suppliers.
The guilty person faces up to 10 years in prison and a $ 1 million fine. But the US Department of Justice plans to recommend a lower prison sentence. This decision is due to the fact that the falsification of the tests was not the result of fraudulent activities. It is stated that Marie Thomas admitted "negligence in the performance of duties." In addition, the supplier agreed to pay $ 10,9 million for the inconvenience.
In the United States itself, experts, commenting on the adoption of measures, suggest that the staff of inspectors and issuing certificates of conformity may additionally expand. This, as noted, may have the opposite effect - for example, a corruption component will appear.