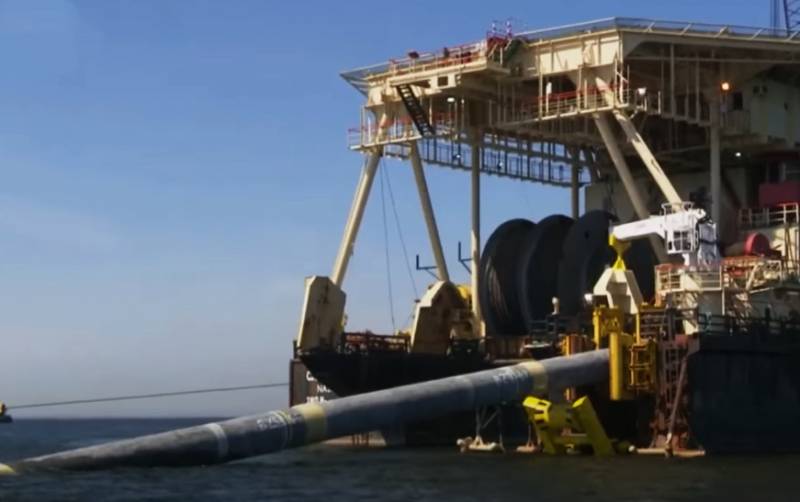 The US authorities continue to intimidate Russia with "harsh measures" in the event of an "attack on Ukraine." A comment on this matter was made by the US Secretary of State Anthony Blinken, who a few hours ago held a joint briefing with the head of German diplomacy, Annalena Berbock.
According to Blinken, "in the event of a Russian attack on Ukraine, the Nord Stream 2 gas pipeline is unlikely to work." The US Secretary of State added that the positions of Washington and Berlin are being coordinated "on the issue of European energy security."
Blinken:
Now gas does not flow through this pipeline. And it is unlikely that he will go through the pipe in the event of a Russian attack on Ukraine. Russia can use gas as a tool to influence Europe. But Europe can also use this tool against Russia.
Blinken's statements are commented on in Germany and Ukraine. In particular, attention is drawn to the term "unlikely". This, as noted, can only say one thing: at the moment, Washington themselves do not even know if the US has any leverage over Russia.
Ukrainian experts, assessing the words of the head of the American State Department, express an opinion that boils down to the following: a major American official made it clear that even if the "invasion of Ukraine" takes place, no one in the West will give any guarantees that Russia will be banned from selling fuel to Europe maybe. If gas and oil cease to flow from the Russian Federation to Germany, this will lead to the collapse of the German, and indeed the entire European, economy. And with the rapid rise in energy prices, Europe can expect what is happening in Kazakhstan today.